Have You Attended a Black-Tie Event With Your Pet?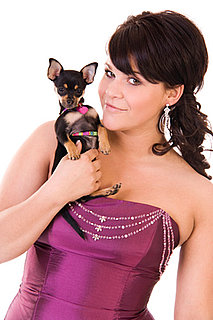 Every Spring, San Francisco hosts the Bark & Whine Ball — this year it's March 25 — to benefit the SF/SPCA's Cinderella Fund. Not only is this a great cause that helps pay for the medical needs of homeless animals, but it's a fun party with pets welcome!
While North and I have never attended this particular event, we have checked out past Petchitecture parties, where cocktail dresses and dogs mixed things up. Have you ever attended a black-tie event with your pet, be it an animal function or a wedding perhaps?