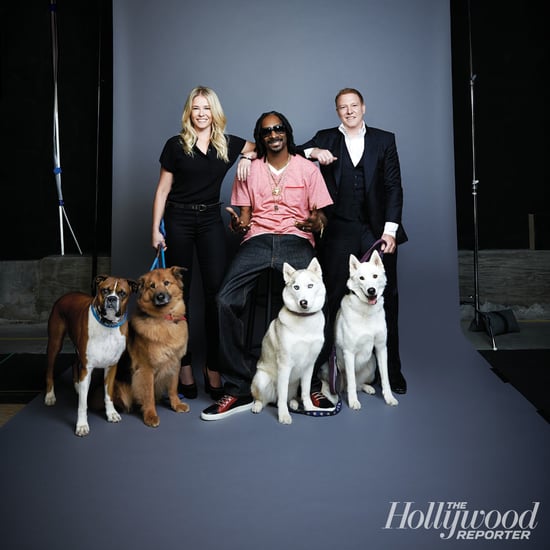 In the latest edition of The Hollywood Reporter, celebs are highlighted along with their furry friends — and all the unique services provided for them. From doga (yoga for dogs) to pet massage sessions to plastic surgery, the one-percent pet's day may include a visit with a shrink after playing at the dog park.
But, truth be told, even the Hollywood elite love their pets and want to pamper them while giving back to those in need. The edition shares how Chelsea Handler, Snoop Lion, and Ryan Kavanaugh bonded together to create Dog For Dog, which provides dog food to local shelters for each bag of food purchased at a participating store.
Not all celebs are signing their pets up for PuPilates (yes, Pilates for pups) and making appointments for a doggy nip-tuck. The Hollywood Reporter also shares how Tippi Hedren dedicates her time to keeping the Shambala Preserve big-cat sanctuary up and running. With the help of a few friends, including Lily Tomlin and Betty White, the actress is devoted to raising the funds needed to keep the cats happy and cared for on the preserve.
For more, check out the entire Hollywood Reporter Pets edition.