How Big Is Ashley Olsen's French Bulldog and Is This Dog Too Big to Fly on a Plane?
Does Size Matter . . . Even If You're a Celebrity?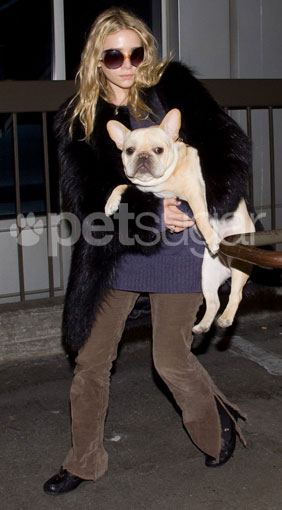 With firsthand experience of a dog that barely squeezes past the legal limit for under-the-seat flying, I'd say this adorable Frenchie looks shockingly large, right? Even though Ashley Olsen is petite by comparison, most airlines have a weight limit of 20 pounds of pooch, including the bag he flies in.
While there are plenty of cute photos, none show the dog actually boarding (with no pet tote shown) so we could assume the pup was flying private, if he was flying at all. Still, for survey's sake, let's pretend the smooshy was on board: do you think this doggie could have comfortably fit under the seat or not?