How Do I Pet a Cat
How to Make Sweet Overtures That Kitties Love
While my house is feline-free, I've got plenty of friends with kitty housemates. Most of the time, they're pretty receptive to my friendly gestures, but here are a couple easy tips I've learned the hard — or should I say sharp? — way.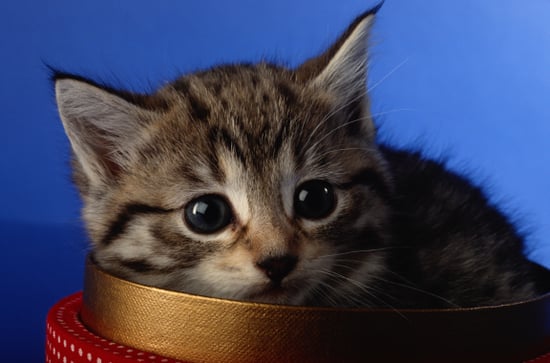 First off, accept that your meeting will take place on kitty's terms. Don't bound over to the cat like an eager puppy, instead wait or slowly approach the feline and let her choose to come meet'n'greet. Sometimes these love connections just don't happen, no matter how much we hope for them. Lemme hold your hand and tell you how to hold your hand when reaching and read more.
Next, when reaching out to pet a cat, approach with fingers tucked under and fist together. Open hands with spread fingers can look a bit too much like unsheathed claws to some cats, and they could perceive your gentle petting desires to be a sign of aggression and lash out. Ouch. Move slowly, so you're not a moving target, and show the cat your hand first to sniff your scent before reaching in for a rub. Sooner or later, you're be cuddling up to watch Animal Planet with your new furry BFF.