How to Dry Flowers With Kitty Litter
This Kitty Litter Idea Saves Something From the Trash
Cats and flowers can be a tricky combo, especially if you're trying to keep said flowers lovely in your home longer . . . while a feline sees them as a tasty treat (that could be poisonous). If your cat is too tempted by a vase, choose to dry out the flowers instead.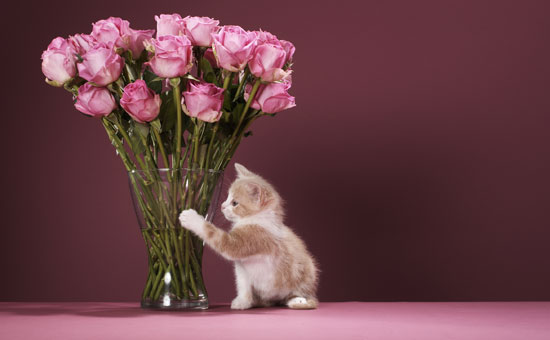 Frisky felines may want to jump at hanging bunches on the wall so instead grab her kitty litter and get to work. Find out how to "plant" the plants when you
.
Using an airtight container, add a few inches of litter to coat the bottom. Place the flowers on top and seal it up. Every couple days, swap in new litter and, in about a week's time, you'll have perfectly preserved and dried flowers as a memory. Finely grained — sand, corn, or clay-based — litters work best but the make sure to take care and not crush the petals when replacing. Since litter is naturally absorbent, it draws the moisture out of the blossoms quicker than this happens with flowers sealed up all alone and your bouquets are safely out of paws' reach in the process.