How Many Times Should I Feed My Dog or Feed My Cat?
How Many Meals a Day Does Your Pet Eat?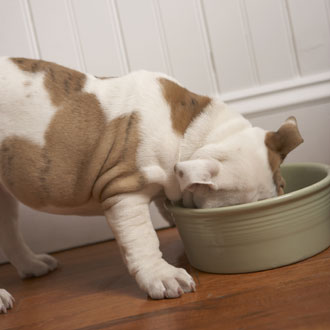 While fewer meals help with weight control, this doesn't help with bathroom breaks. I feed my pooch fewer meals since I don't take the time to feed him midday and, since he gobbles his kibble right up, he doesn't have free food range. How does it work for you?