How Much Food Should I Leave For My Cat on Vacation
Sitter Series: Feed Me, Feed Me, Feed Me
Along with bathroom breaks after the fact, availability of fresh food and water are two essential reasons to have someone come take care of a pet when you're away. Whether your creature eats on the clock or 'round the clock, here are some tips to leave the meal plan in place.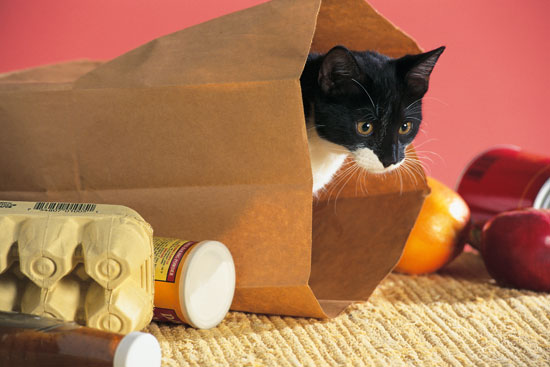 Make sure your pet's food is fully stocked, and ready to scoop. If you use bagged food, let your sitter know which scoop you use to prevent over (or under) feeding. It's also a good idea to let the sitter know where any extra food bags (or extra cans, if you use canned food) are located even though you think you've stocked enough up front.
If your pet eats home cooked meals, make the food beforehand and separate into labeled, meal-sized portions to prevent any confusion, and to take that division duty off your sitter's hands.
Finish up and
.
Supply treats and information on how many are allowed each day. If you want the sitter to stay in your house for playtime, too, leaving cool drinks and a nibble for her is an especially sweet gesture.
If your pet is accustomed to having a special snack at night or when you normally leave for work, make sure you note it for your sitter. Since you want your animal to be comfy, you should list as much information about your pet's dining routine as possible.
Leave extra supplies of kitty litter, poop bags and cleaning supplies, since you never know what could happen. Stress from your absence can cause weird things to happen to your pet's digestive system!