How to Train a Cat
Time to Teach Your Old Cat Old Tricks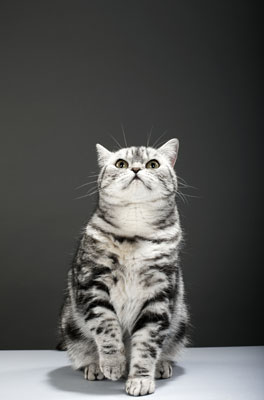 The saying goes "you can't teach an old dog new tricks" — which isn't true, BTW — but what about the cats? One of my favorite techniques to teach both creatures is to take something they already know and reward it. For example, if your cat sits on her haunches when you raise her favorite toy in the air, begin saying "up" (or using your command word of choice) before this behavior. When she still does it, lavish her with praise and maybe even a treat. After she successfully completes the trick, try getting her to perform without the toy or treat involved.
Curious about the best time to train a cat? Find out and read more.
Mealtime! If you try to get a cat to learn something when she's full, reluctant performers will opt out. However, if she's already ready for dinner (or close to it), pull out a tempting treat and get to work. Remember, it's important to be patient and to work with her. If she doesn't feel like schooltime at that moment, then postpone lessons to another day.