Hurley's Dog Died
All Dogs Go to Heaven: Jorge Garcia Mourns For Nunu
I'm saddened to announced the passing of this tiny pooch, Nunu. The beloved pet of Lost star Jorge Garcia was hit by a car on Sunday before the family left for the airport and died in Jorge's arms.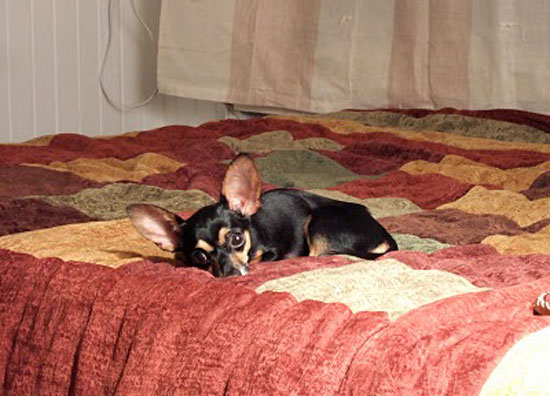 The pup (who sometimes thought she was a monkey) loved stealing shoes while not resting and was a constant feature on Jorge's blog, where he writes:
We are burying her in the Pet Garden at Valley of the Temples in Kaneohe. Nunu hated the water so we couldn't bring ourselves to having her ashes scattered in the ocean. Three months from now you'll be able to find a bronze plaque inscribed with just her name there. If you'd like to leave a flower or a toy, I'm sure she'd love it.
RIP, little doggie!
Source: Dispatches From the Island