Hydration Vest For Hiking Dogs
H20 on the Go Vest: Spoiled Sweet or Spoiled Rotten?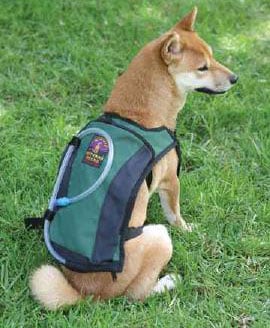 My super outdoorsy pals tell me that not packing more than one can carry is a key tenet of hiking preparation. So, while very necessary, toting water can really add up weight wise, even for just one person excluding the pet, too.
Next time, would you let your outward hounds get in on the action with this Kyjen Hydration System Dog Pack ($25) that holds up to 56 oz. of liquid? There's no sips on the go like a mountain biker, but the fluids can be squeezed out into a dog's mouth or dish when you reach the stopping point.