Instagram Challenge: Thanksgiving Pet Pictures
Instagram Challenge: We Want to See Your Thanksgiving Pets!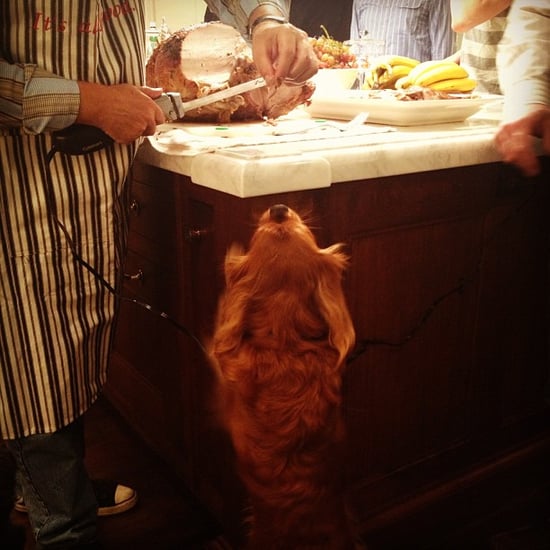 Thanksgiving is all about spending time with friends and family, which includes your favorite furry friends, too! While gathering around the table for a delicious feast, we want to see what your cuties are up to. Do you have a pet that begs for turkey or sleeps the day away? We got a giggle from this snap of baileyhank patiently waiting (not really) for a little nibble.
Challenge on!
Grab your smartphone, carve the turkey, and get snapping. Upload your pictures to Instagram, remembering to tag them with #POPSUGARPets, and next week we'll share our favorite Thanksgiving pet picture. And, of course, follow POPSUGAR Pets on Instagram for pet inspiration and cute pictures of our favorite animals.