Insulated Bag For Dogs
Huggy Bag: Spoiled Sweet or Spoiled Rotten?
Hello, Summer, nice of you to join us in San Francisco! When the weather's warm, I love to grab my pooch and head to the beach. While I've been burned before by stashing my stuff in a non-zipped tote, I always keep the sand out and make sure things are sealed up tight.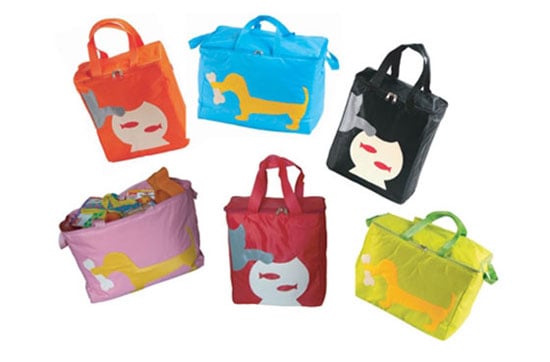 I spotted these colorful insulated bags to keep a dog's water cool, and surely there's some room in there for wine and cheese for the people picnic participants. The Huggy Bag ($84) probably isn't for folks who'd shy away from sharing a sack with kibble and human food, but would you tote this tote?