Interviewing Pets Before Renting Apartments
Do Tell: Have Your Pets Had Any Interviews?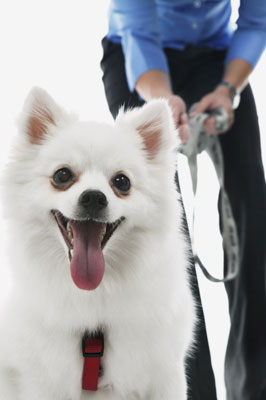 North isn't looking to get a job — he's rather content being a mooching poochie and snoring by my side while I work — but last week he had his very first official interview!
Although several doggie day cares have standard, short meet-and-greets before checkin, this was the only time we had to do so for a new apartment. Before I could get accepted, not only did I have to be interviewed, but my dog did as well! In the past, I've provided references, but have any of you had pet interviews when moving into a rental or joining a new playgroup? And, if so, where did they take place?