Juicy Couture Stocking Sleeping Bag Is One of the Juicy Couture Pet Products
Dog Stocking Sleeping Bag: Spoiled Sweet or Spoiled Rotten?
It's a bit too soon to hang stockings by the fire, but this one can sit in front of it any season of the year! Perfect for those pups that love pink, it's another extravagant offering from Juicy Couture.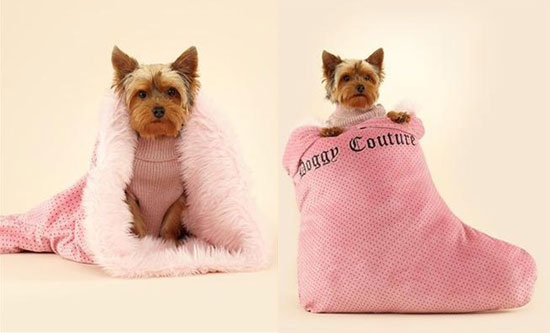 While the Dog Stocking Sleeping Bag had an original price of $85, do you think it's worth it at the discounted $55?