Keep the Scottish Terrier Love Coming!
We celebrated Sadie's big win and learned all about the breed (then had a test!), so now let's bring a piece of this covetable canine home. I've gathered a bunch of Scottie-themed items for you (like that pretty necklace), a Juicy tee for your sweet pooch, and there's even a lil something for the Mister, too.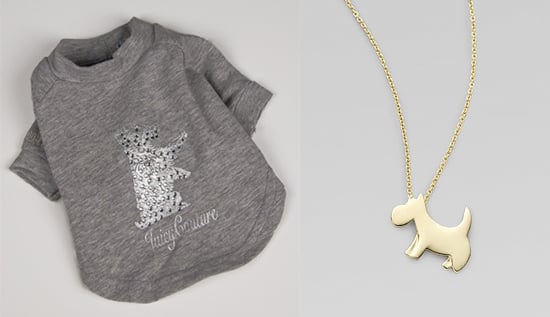 One of my favorite sweaters when I was younger had a tiny black terrier with a tartan bow — check it out these adult appropriate items and, if you own something featuring a Scottish Terrier, tell me all about it in the comments when you're done clicking!