Lil Bub and Robert De Niro Picture
Lil Bub's Most Famous Fan: Robert De Niro!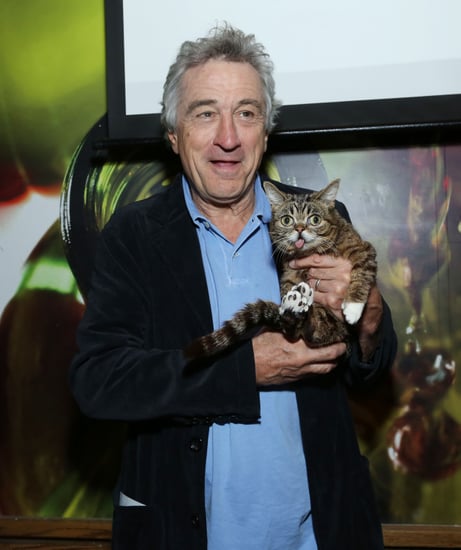 Already a megastar in the world of Internet cats, Lil Bub is now a Hollywood A-lister too. At the Tribeca Film Festival to debut her documentary, Lil Bub & Friendz, which is about its famous title character and her contemporaries, like Nyan Cat, Grumpy Cat, and Keyboard Cat, Lil Bub attended the directors brunch on April 23 and rubbed elbows with the one and only Robert De Niro. The legendary actor was so happy to meet Lil Bub — who is a legend in her own right — he scooped the "perma-kitten" up in his arms and proudly posed with her.
Below is a poster for the feline documentary.