Litter Box Decorating Tips From Jillian Harris
Don't Hide That Litter Box, Says Bachelorette Jillian Harris
Interior design and kitty litter can work together. After all, you want your home to be clean and cozy, and so should your cat's! We talked to former star of The Bachelorette, professional interior designer, and animal lover Jillian Harris about her cat concerns. (Read what she had to say about this season of The Bachelorette here!)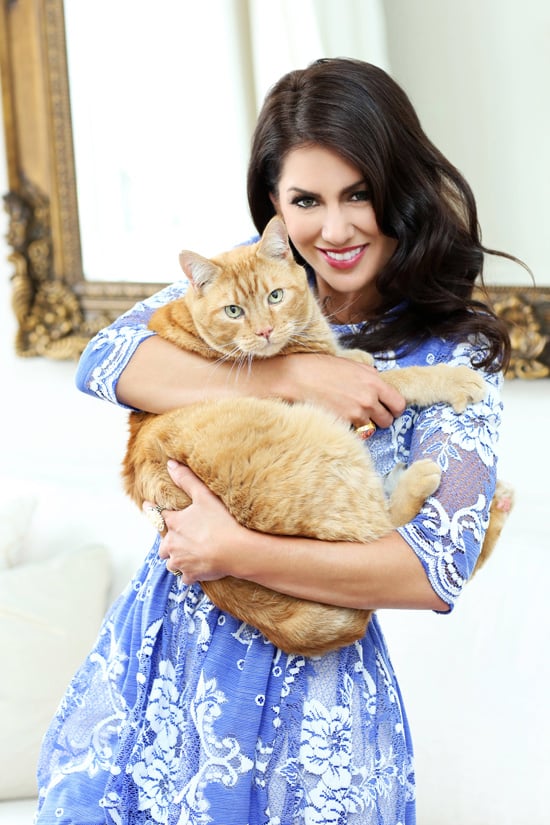 She's teaming up with Tidy Cats for a contest inspiring cat owners to make their litter boxes the best places they can be. Here's what she had to say.
"I grew up with cats, I grew up with animals, and I am a huge believer in your personal space," says Jillian. "How clean your personal space is affects your personality, your vibe, and your mood."
She recommends rather than storing your litter box in a dark basement or forgotten corner, put it somewhere visible but keep it clean, neat, and welcoming. "Make sure that that little animal that you love so much, that their home is getting the same attention that you are giving the rest of your home.
"It's not so much about hiding your kitty litter box as it is giving it a place, and giving it a great little outfit so nobody knows that it is a kitty litter box. If you use the right products and give it that five minutes a day, you won't need to hide the kitty litter box."
As a current dog owner and overall animal lover, Jillian has a tough time with the cat person vs. dog person question: "I would say I'm split 50/50. [My boyfriend] Justin and I have a dog at home, and my parents have cats, but both cats are so cuddly, and Mario our dog is not cuddly, he's a Beagle. But there is nothing better than that devoted affection. They love you no matter what mood you are in, what you look like."
— Additional reporting by Tara Block