Look For the Less Dangerous Label of Antifreeze
Even if your discriminating pooch turns up her nose at sloshed champagne or household cleaners, don't test it out with antifreeze spills. Though I've never sampled for myself, it reportedly has a very appealing, sweet taste and a not-so-appealing, highly toxic agent.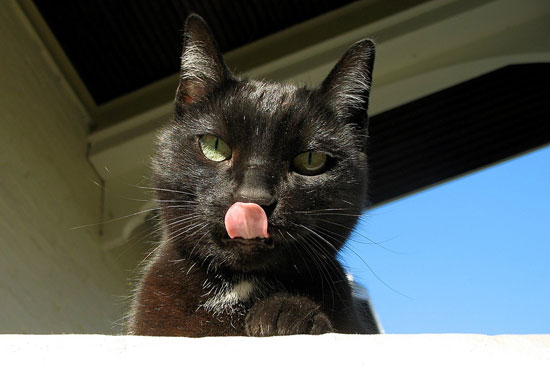 Since your garage may have all sorts of unidentifiable drops and drips, don't get down on nose level to investigate, simply don't allow pets near any leaks and regularly flush the floor with water. If you do need to have a bottle of this somewhere in your home, there's a less dangerous version available.
See that product's active ingredient when you
.

Most antifreezes have the active ingredient of ethylene glycol that quickly damages an animal's kidneys. If you suspect your pet ingested this, there is an intravenous antidote (Antizol-vet) that must be given as soon as possible. However, other versions have the active ingredient of propylene glycol — also found in moisturizers, hand sanitizers, and deodorants —and, while still toxic, doesn't affect the kidneys thus is somewhat safer. This alternate version may still cause nervous system damage and visible effects such as seizures and lack of coordination so, be on the safe side, and keep it all out of paws' reach.
Source: Flickr User Rob Ireton