Lowe's Hires Man and Service Dog
Good People at Texas Lowe's Hire Disabled Veteran and His Service Dog
Lowe's is doing great things for people with service dogs. An amazing viral photo shared on Facebook this week shows Clay Luthy, an Air Force veteran, working in an Abilene, TX, Lowe's with his service dog.
Luthy injured his knees so severely while in the service that he eventually had to call it quits. He passed his time as a handyman when his wife encouraged him to apply for a job at their local Lowe's. He and his service dog, Charlotte, went in to apply, and the store hired them both.
According to KTXS, Charlotte is very popular with customers. "She loves it!" Clay said. "Little munchkins are her favorite thing ever."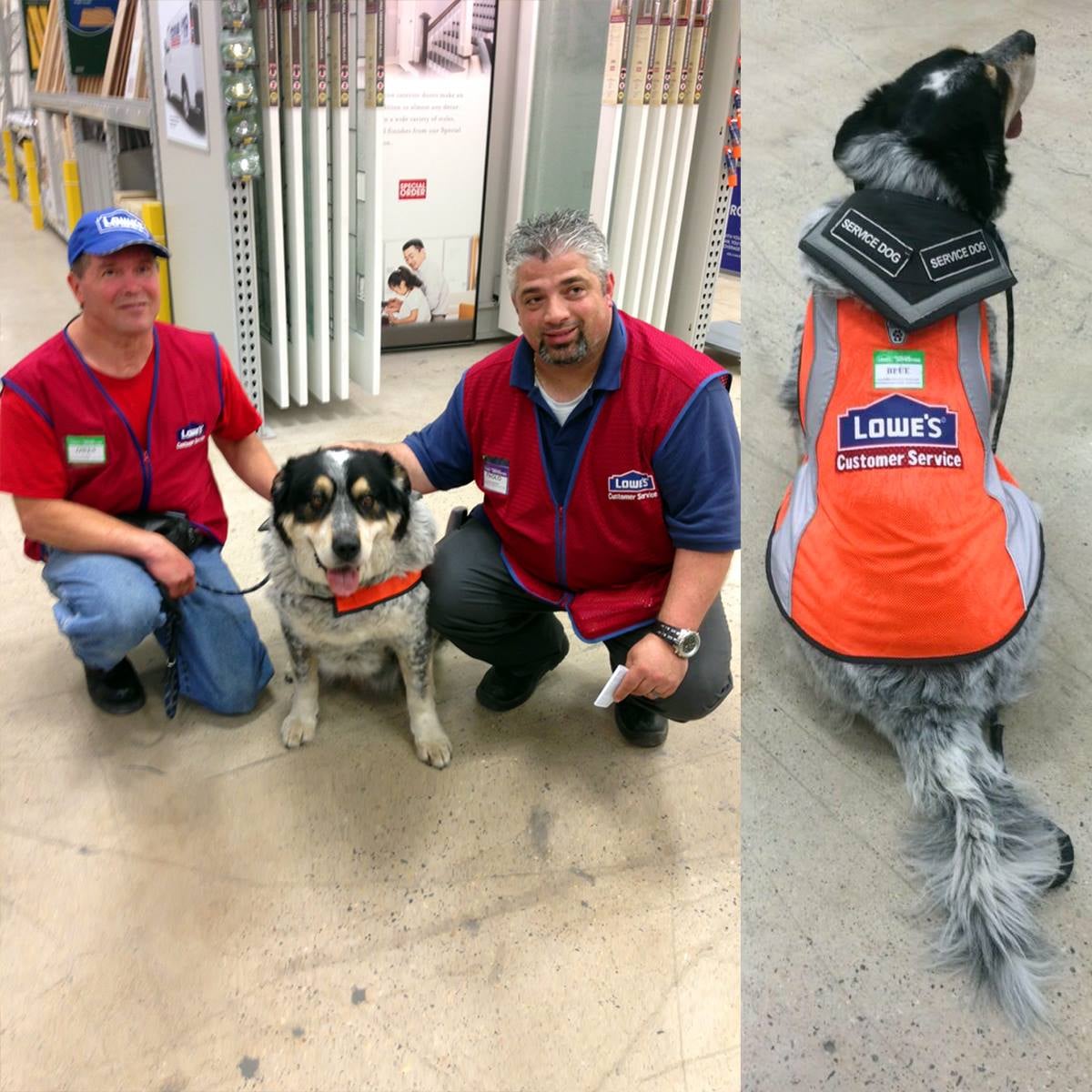 Image Source: Facebook user Lowe's Canada
In a similar story earlier this Summer, a man came into a Lowe's in Regina, Saskatchewan, Canada, looking for work, and the store didn't even think about turning him away simply because he required a service dog. The store not only hired him, but the dog was also hired and outfitted with his very own employee vest.
According to Lowe's Canada's Facebook and Twitter pages, the new employee had been having trouble finding work due to a brain injury that left him requiring his service dog, Blue. Lowe's, however, took it in stride and gave the man and his dog jobs, employee vests, and name tags.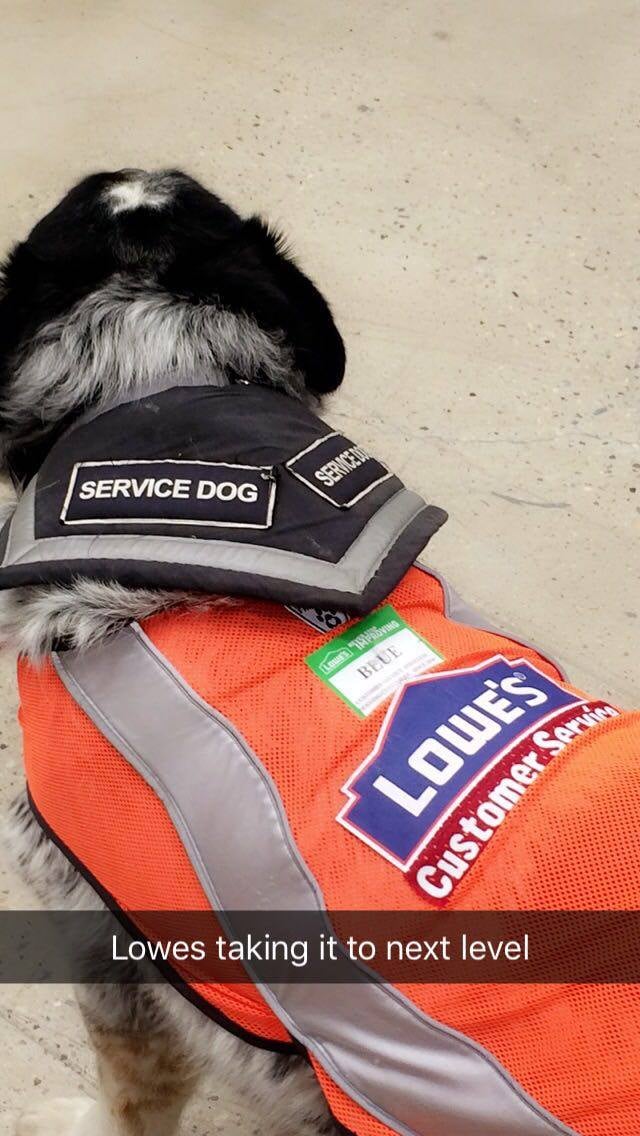 Image Source: Facebook user Lowe's Canada