Martha Stewart Head-Butted by Dog
Martha Stewart's Dog Whispering Backfires!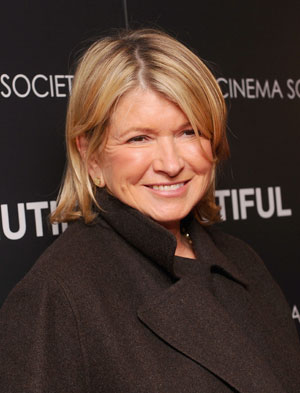 Dog whispering can be a dangerous game — just ask Martha Stewart. Earlier this week, as Martha leaned down to whisper goodbye to her snoozing frenchie Francesca, the startled pup raised up and head-butted her, resulting in a trip to the ER and three stitches! Martha was, of course, a good sport about the experience — she documented her ER trip with photos and even had the presence of mind to critique the hospital's decor choices while she waited to be stitched up. And don't worry; although Francesca was a little startled after the incident and hid in her bed, she wasn't harmed!