Missing Mimi LaRue: Tori Spelling's Beloved Pug Dies
Missing Mimi LaRue: Tori Spelling's Beloved Pug Dies
I'm saddened to report that Mimi LaRue died Tuesday of natural causes at the age of 11. This Pug was a beloved furry family member and died surrounded by those who loved her most including Tori Spelling, Dean McDermott, and their two children, son Liam and 10-day-old daughter, Stella. So maybe the pooch was a lil overweight, but – oh my – wasn't she always spotted being super stylish all over the place? I can imagine the whole family's devastated although Tori shared that her dog had suffered from medical problems relating to her hips and neck for years:
I'm convinced she waited around to make sure I had the daughter I always dreamt about before she left us . . . She was a loving pet and a true diva to the end.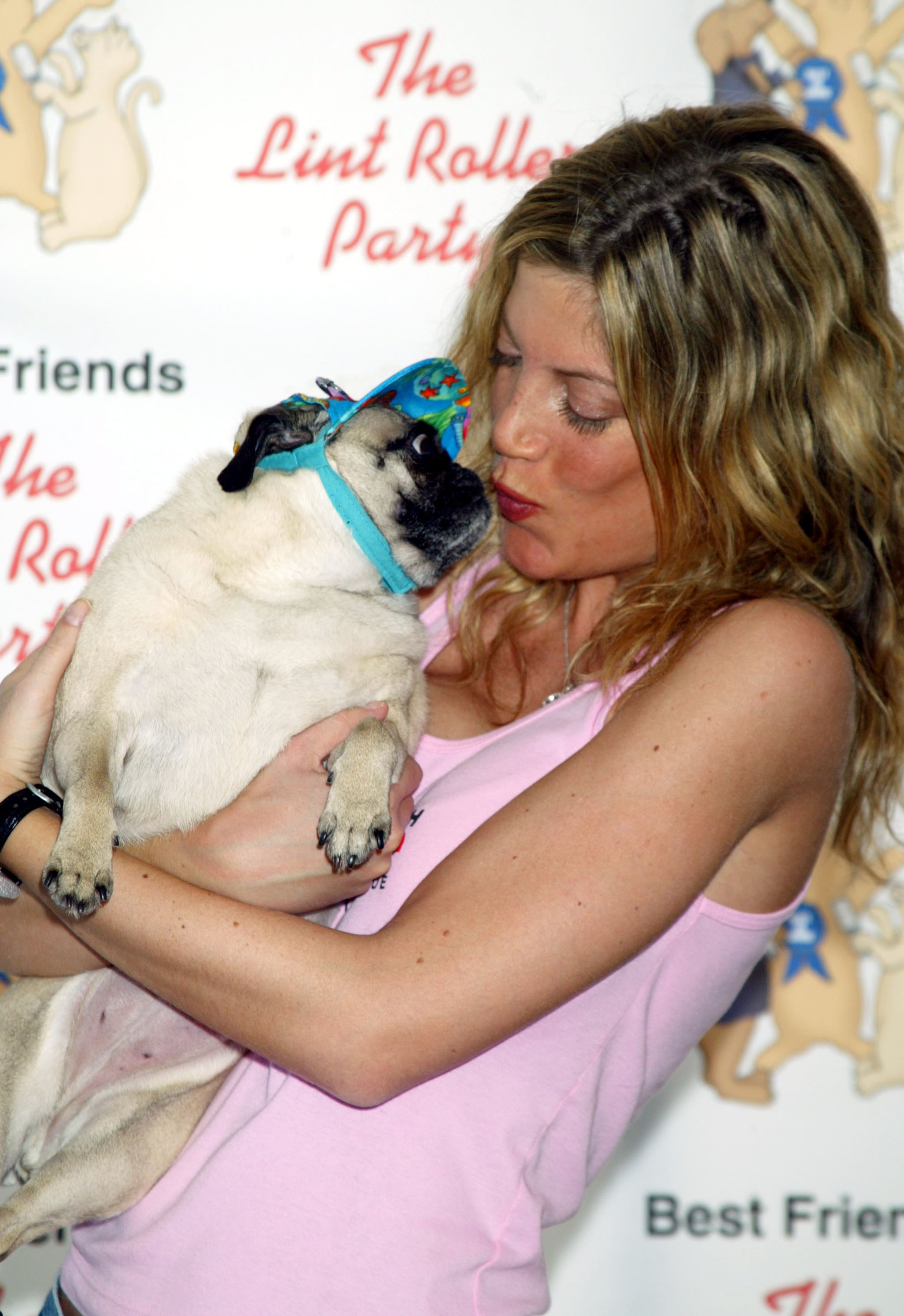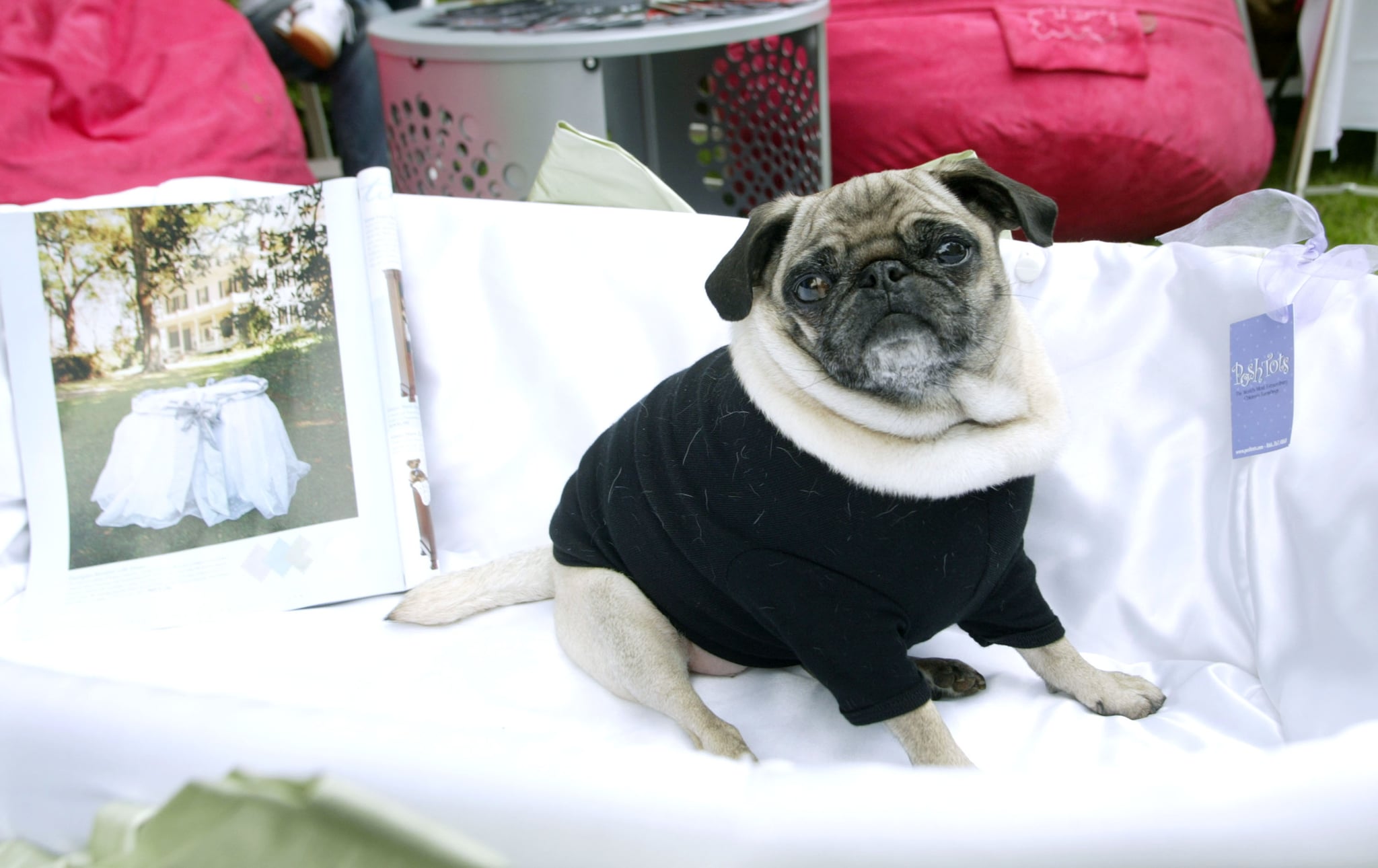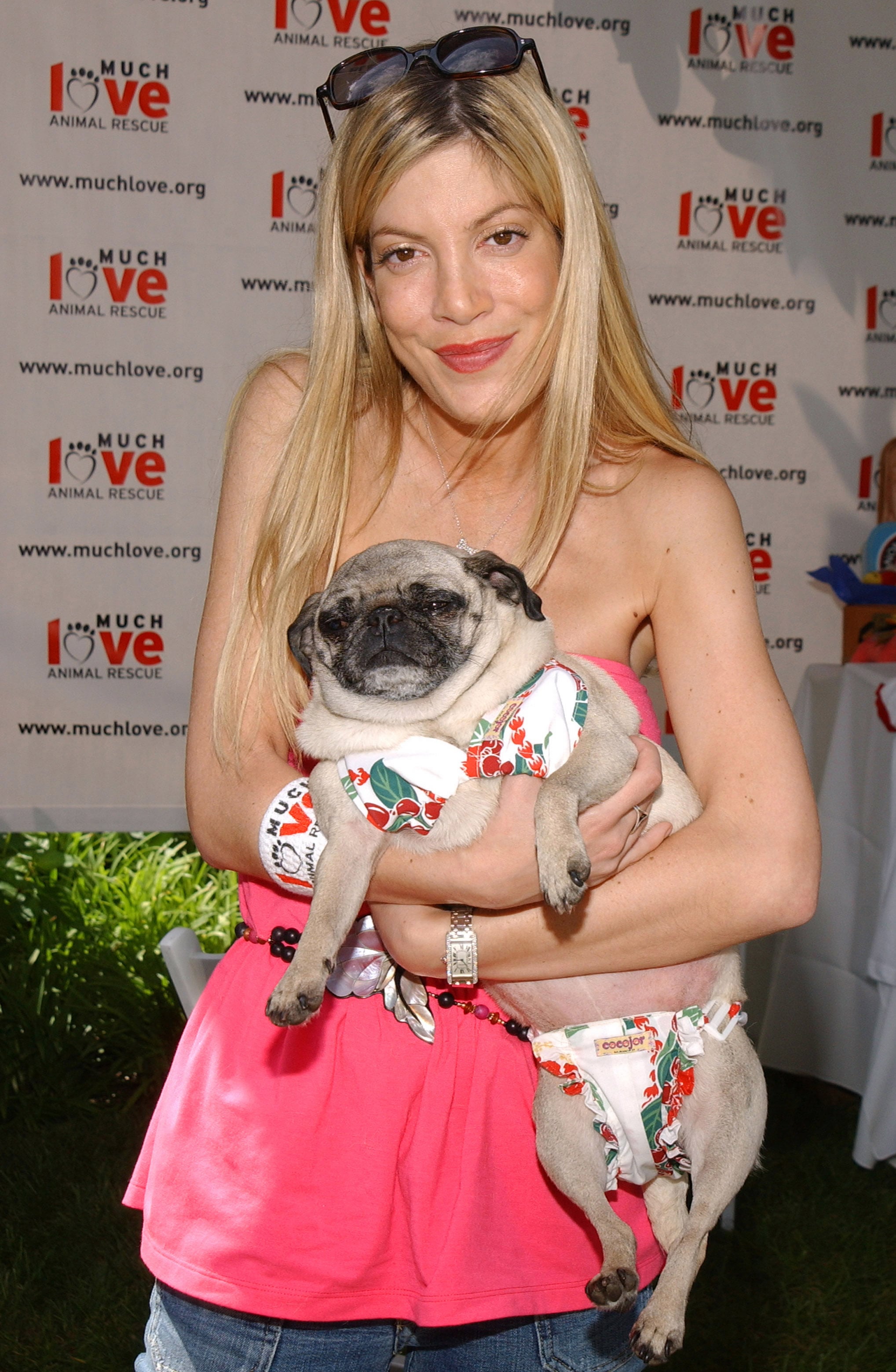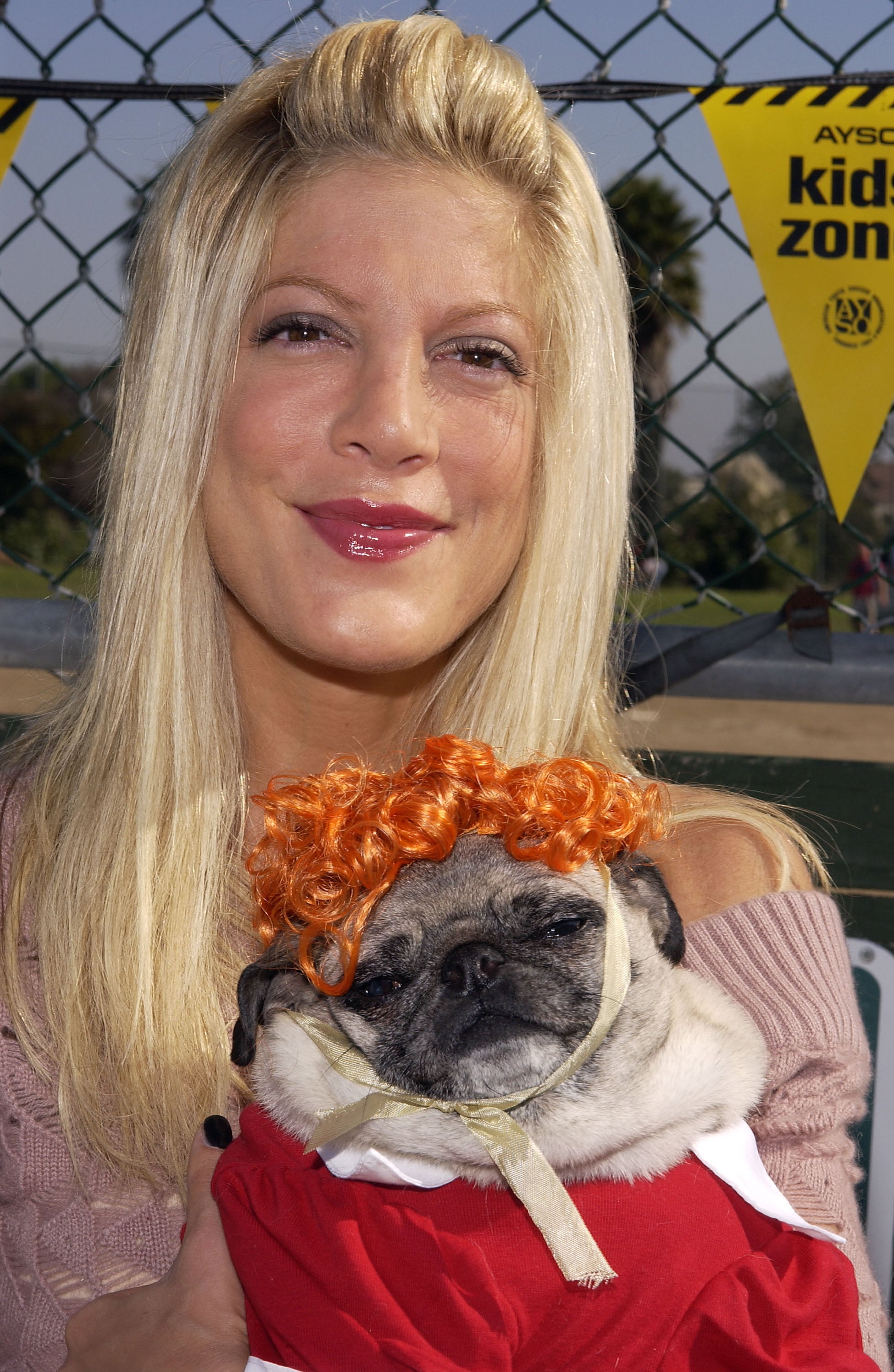 To recap Mimi's wild outfits over the years (Legwarmers! Costumes! Bikini!) check out this gallery when you
.