If only we all could be so lucky to have a cat like this! Meet Mrs. Moggs, star of a hysterical calendar [1], who seems to enjoy housework more than laying around licking her paws. I certainly hate chores and think this feline belongs on CasaSugar [2]! See what duties she dutifully does when you start this slideshow. I hope Mr. Moggs and mini Moggs are appreciative. Oh, and don't worry, the images have been digitally created – no cats were harmed in the making of this product.
Source [3]
It's a bird, it's a plane . . .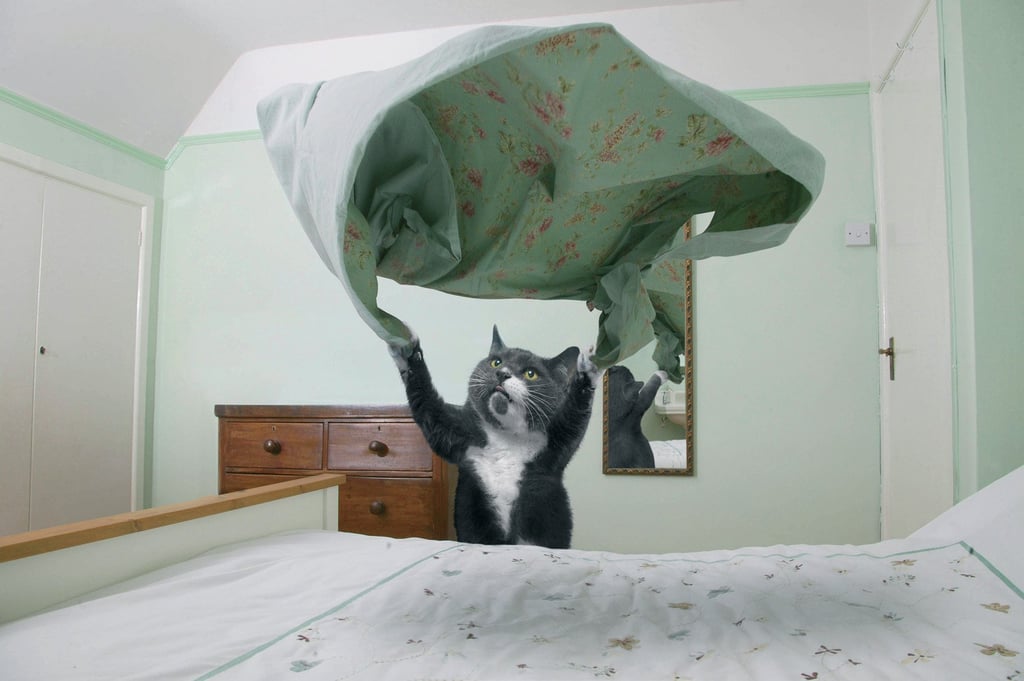 It's a cleaning kitty parachute! This cat is airing out some (clean) laundry.
Hey, I think you missed a spot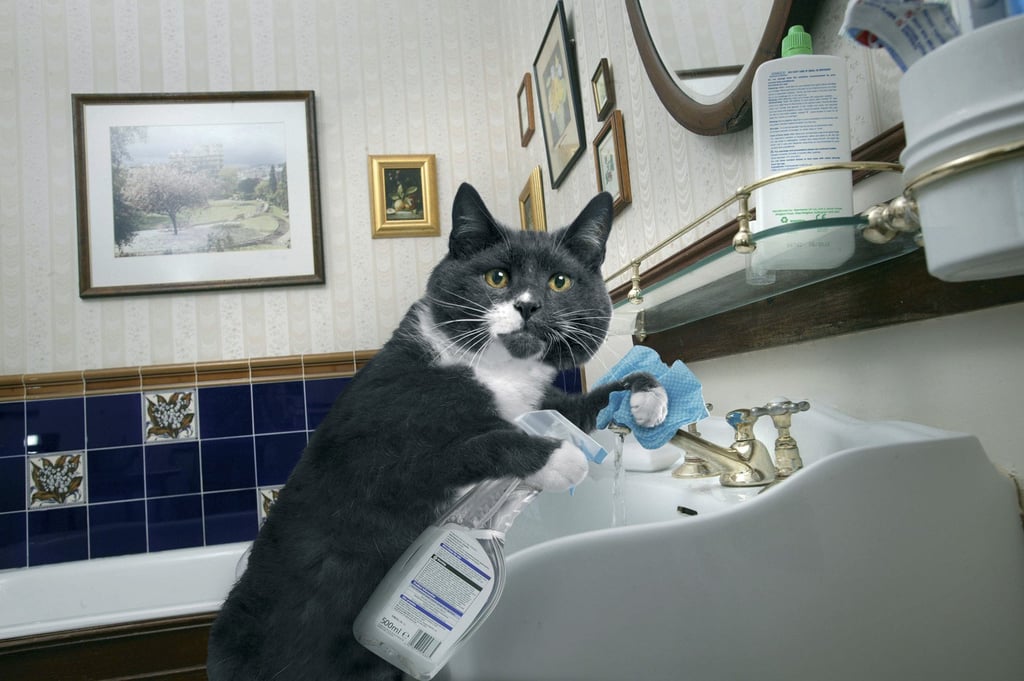 I hope that cleaner's a pet-safe one [4]!
Hang it out to dry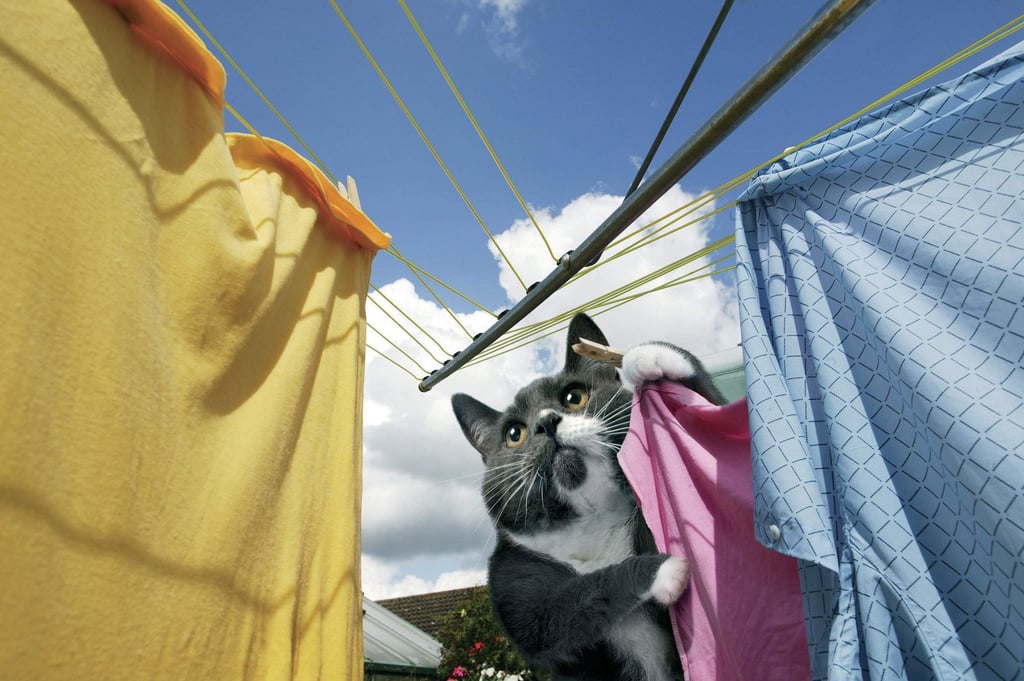 This feline's got the right idea – using a clear day to dry laundry and saving electricity too.
I hate wrinkles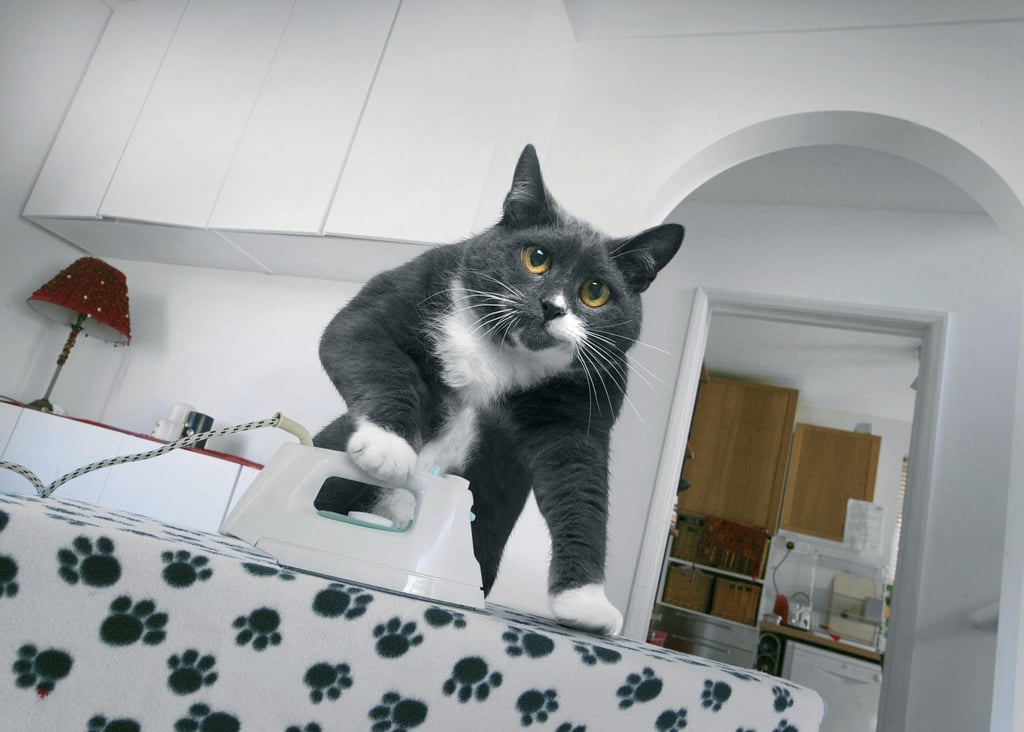 The precious pet will iron them all out . . and how cute is that fabric?!
Tickling the ivories . . .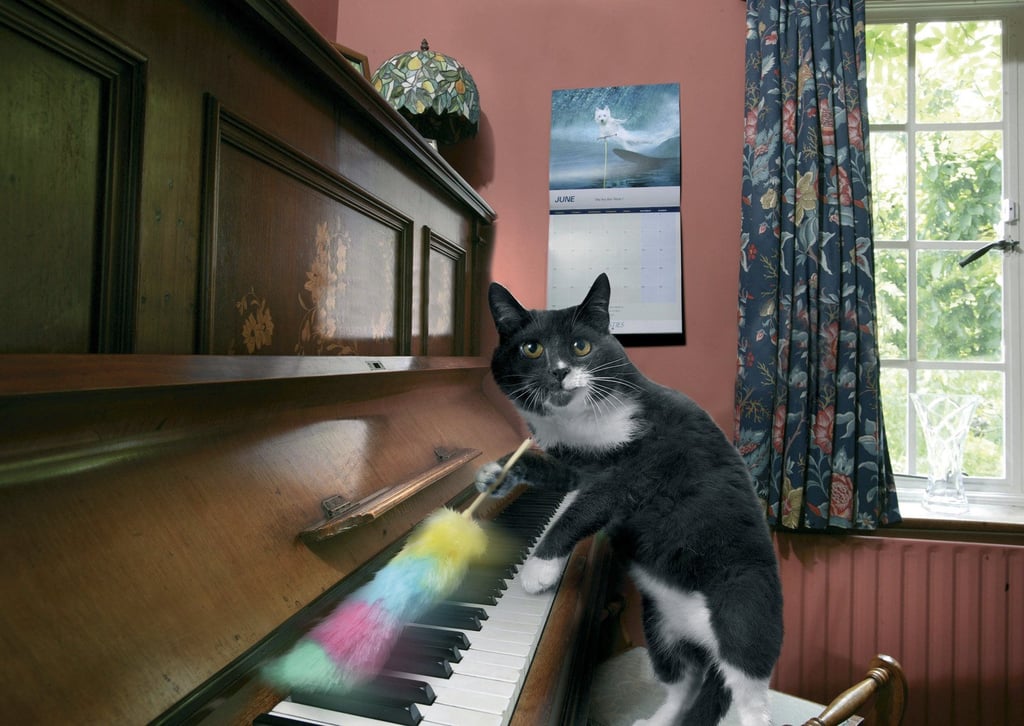 With a feather duster, thankfully not Tweety Bird.
Prettily polished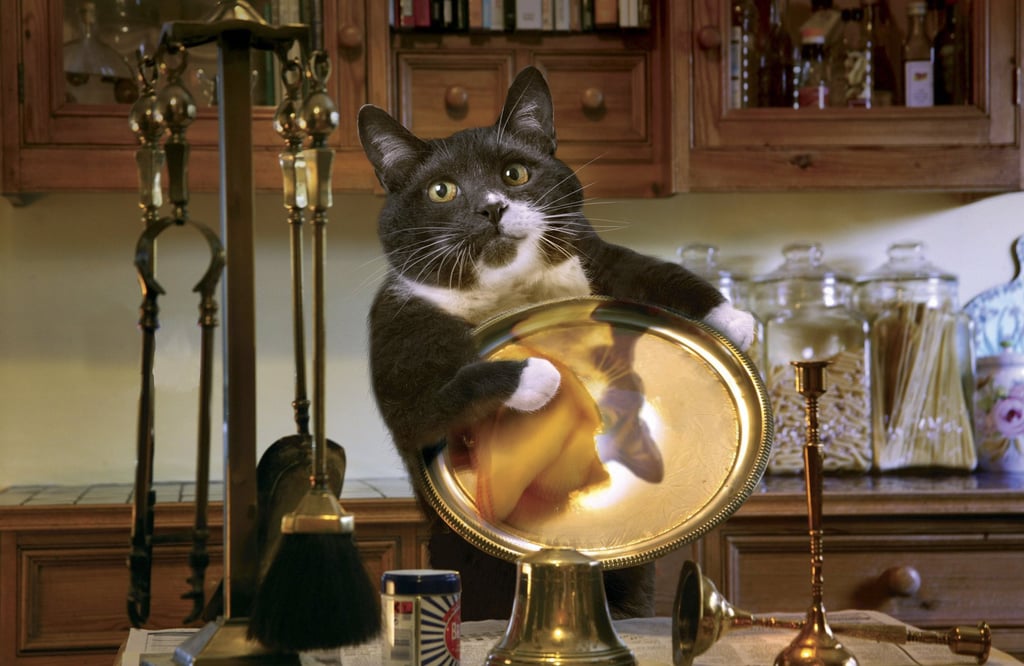 So shiny you can see your reflection in it!
Time for sweeps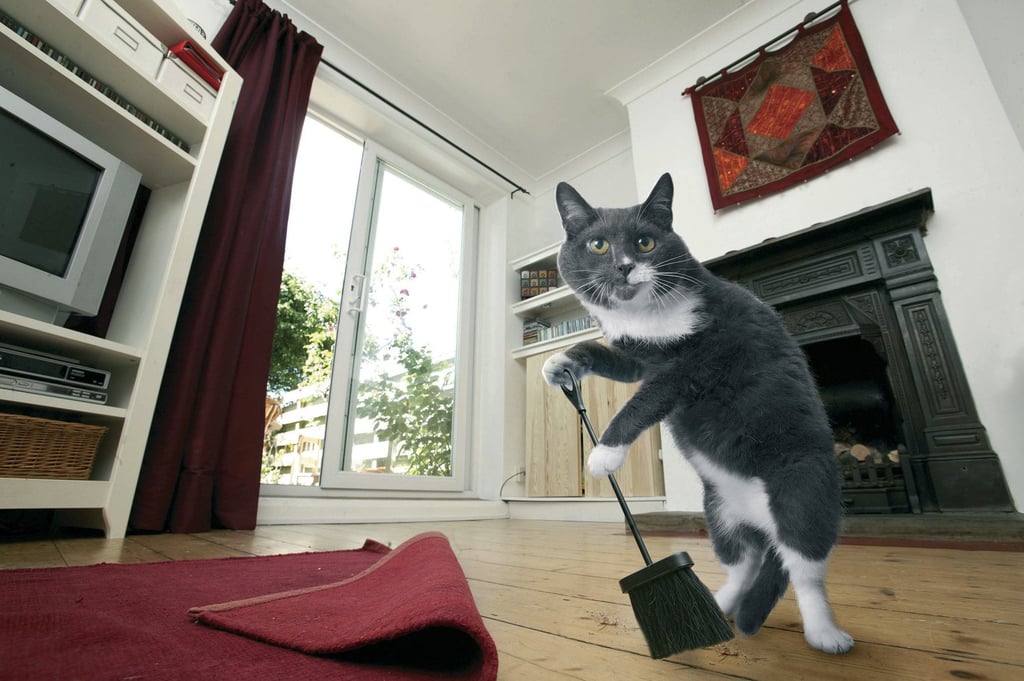 Just a little dust under the rug – I won't tell.
Do you fold them, too?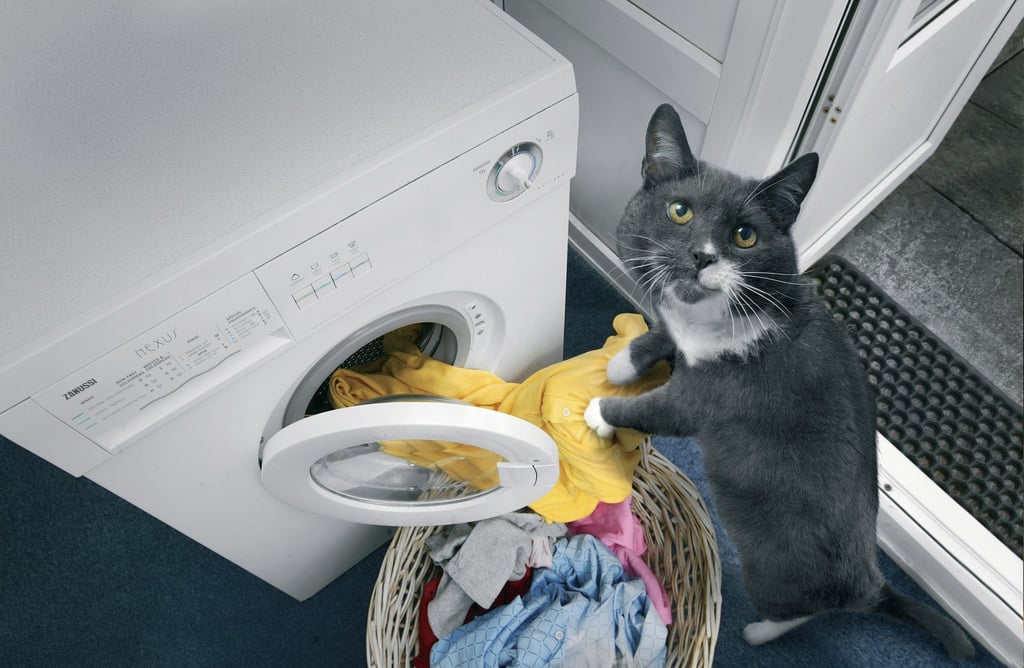 I hope this cat's not color blind – I don't want my white shirt to turn yellow!
Breaking dishes
I hope not, since the kitty's doing my least favorite chore.
Either you are in . . . or you are out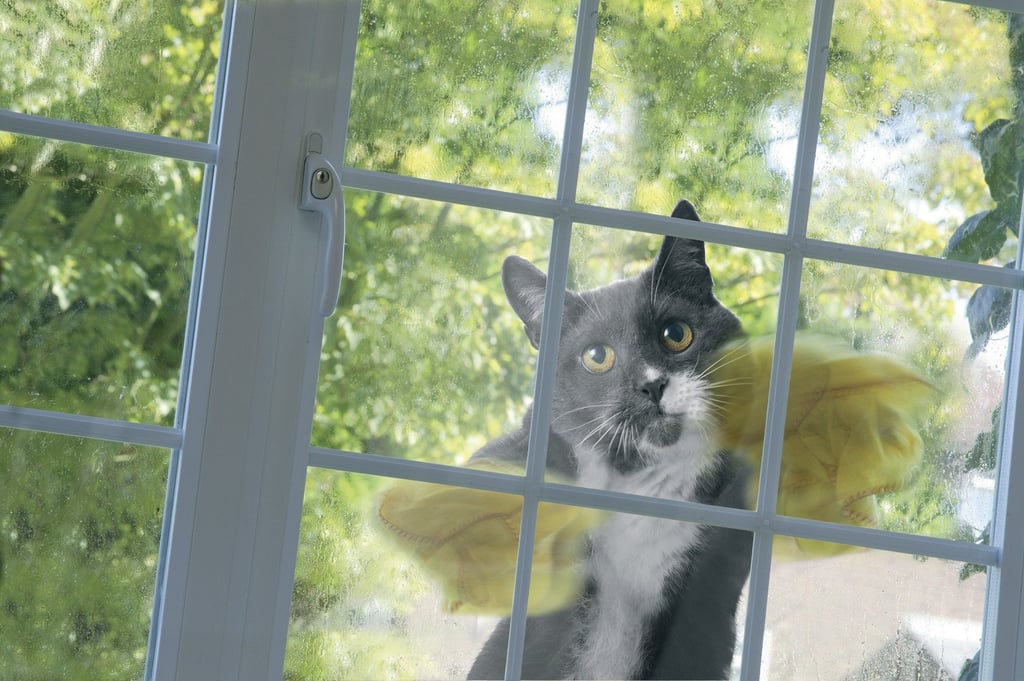 This cat knows to clean the paw (umm, I mean finger) prints off both sides of the glass.
What a Lovely Garden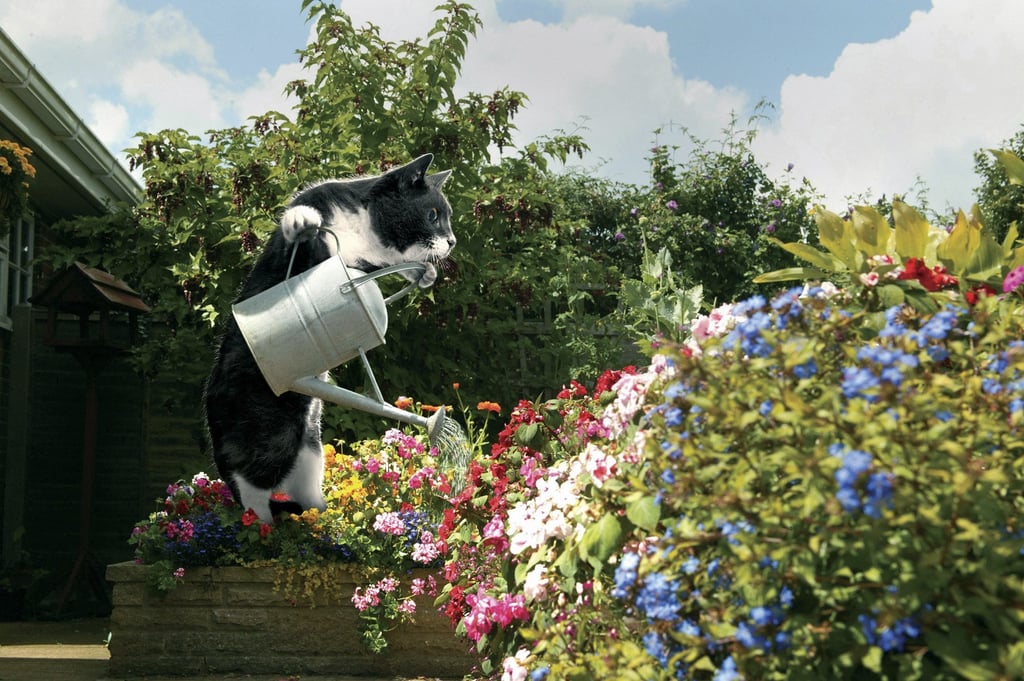 Water's for the flowers, not to drink. This cat also keeps her garden in tip-top shape.
Tea for one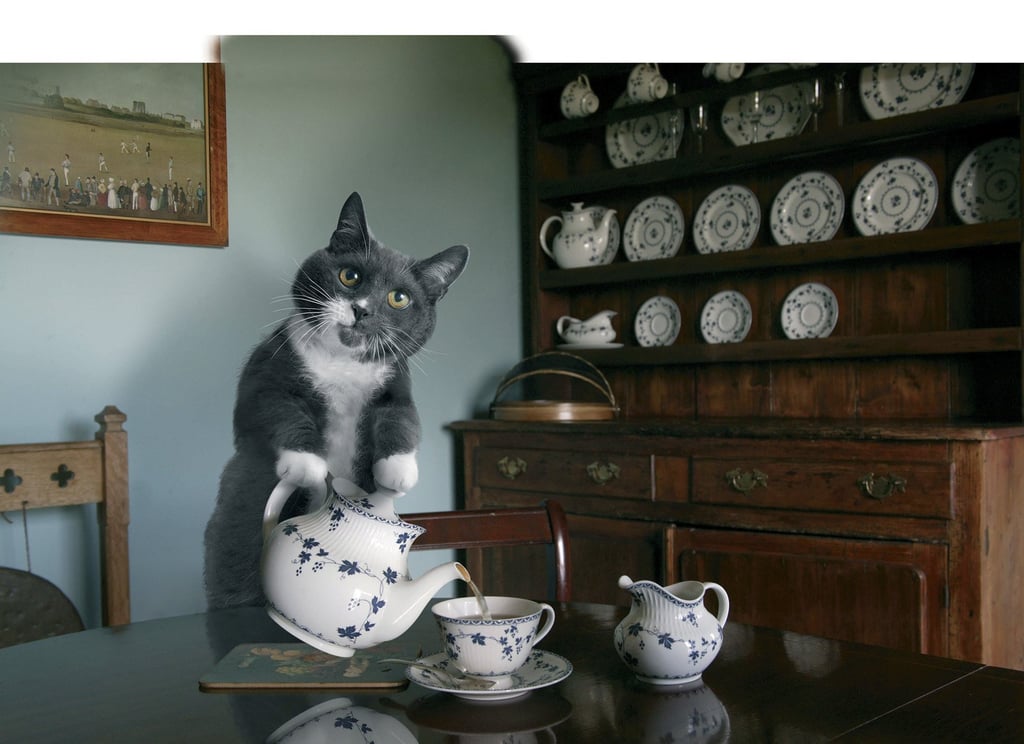 Make that two – after a job well done, I want to join this cat for a drink and biscuits.
Now don't forget to check out the other cute calendars from Maverick Arts Club [5] as well!