Music For Dogs at Vivid Live
Music For Dogs Festival Takes Sydney by Storm
Tunes can be very soothing for pets, and dogs especially have amazing hearing. To play into this, Australia hosted the world premiere of a special concert as part of the Vivid LIVE festival at the Sydney Opera House forecourt over the weekend — it was made up of music for dogs!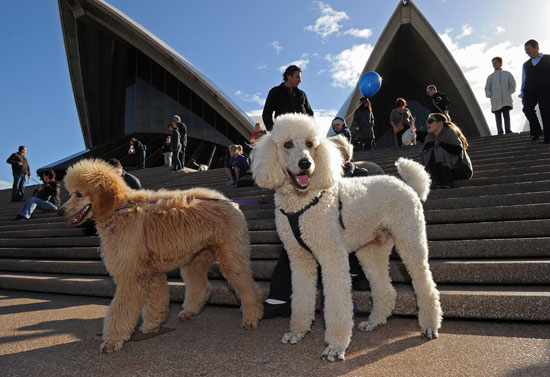 Nearly all of the 20-minute piece, consisting of whale calls and high-pitched electronic sounds, was inaudible to the two-legged set, but from these wagging tails, I think the pups enjoyed it quite a bit.
Check out a bunch of dogs and their humans coming to listen in the gallery when you
.