Are Nail Caps Mean?
Soft Claws Nail Caps For Dogs: Spoiled Sweet or Spoiled Rotten?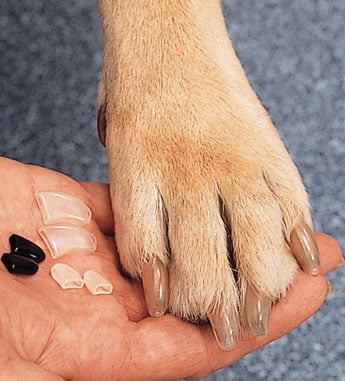 Scrrrratch, scratch, scratch, scratch! The pitter-patter of puppy paws can also be the downfall of your polished floors. In addition to the clickety-clacking, certain softer woods are more vulnerable to paw marks than others.
If you're the type of person who fears floor grooves, treat your pet to these non-toxic Soft Claws Nail Caps for Dogs ($21) that attach with petsafe glue. While not dangerous, application could present a challenge on squirmy furballs.
Are you thinking sign me up to save the floor — if so, they come in seven sizes and different colors — or is this not something you'd like to bother with in the first place?