National Wildlife Refuge Week Events
Take a Walk on the Wild Side For National Wildlife Refuge Week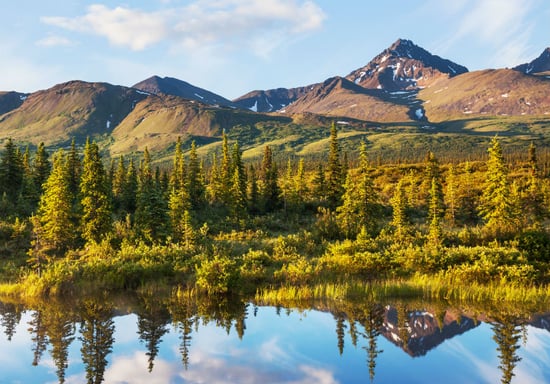 Haven't visited Mother Nature in a while? There's no better time than now, as National Wildlife Refuge Week comes to a close this weekend on Oct. 20. Every day should be spent celebrating the beauty of our wildlife refuges, but no other week in the year is as jam-packed with wildlife events and activities. Here's everything you need to know about National Wildlife Refuge Week and how you can join in on the action and get wild.
Since President Theodore Roosevelt established the first national wildlife refuge in 1903, the National Wildlife Refuge System has been preserving habitats for more than 700 species of birds, 220 species of mammals, 250 species of reptiles and amphibians, and 1,000 species of fish. In addition to providing protection for wildlife and plants, refuges also encourage and offer comprehensive, hands-on interactions with nature.
Beyond preserving wildlife and providing recreational nature activities, refuges have far-reaching impacts that affect more than just wildlife. According to U.S. Fish & Wildlife Service director Dan Ashe, "They also have an important role in human communities. By providing healthy habitats for wildlife, refuges improve water quality, relieve flooding, improve soil quality, and help trap greenhouse gases that contribute to climate change."
There are 553 wildlife refuges and 38 wetland management districts across the US, spanning 150 million acres of protected habitats, and most of them are open to the public. There is at least one wildlife refuge in every state, so anyone in the country can take advantage of this annual celebration. To find a refuge, use this locator to see what's available in your state.
National Wildlife Refuge Week events vary from refuge to refuge, offering something for every kind of nature-lover. For the active type, there are adventures like hikes, bike rides, and races that combine nature watching with a healthy dose of competition. For those who want to learn about their surroundings, refuges are offering a wide variety of educational programs like bird watching and wildlife photography. For more information, check out the U.S. Fish & Wildlife Services' official calendar of events.