National Zoo Lion Cubs
Lucky Sevens! See the National Zoo Lion Cubs Frolic and Play
There were so many lions born at the National Zoo in August and September — seven to be exact! The litters were born to two sisters but proud papa, Luke, is the same for both families! Does that make the mamas sister (lion) wives?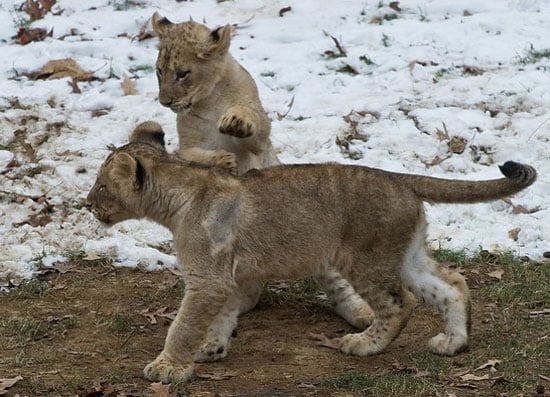 What's even more rare is that these are the first cubs to be born in DC in over 20 years and, until their birth, Luke was the only male in the whole place! Whoa.
Since it's impossible to tell them apart as they frolic, check out all the pictures of the cubs playing together in the snow and read more.