New Product Alert! Bindaboo Bindy Beds
If your pups need the knead-and-pat technique before laying down for some shut-eye, the new Bindy bed by Bindaboo is pawfect for their paws! Looking like a shag carpet sample, the curly soft texture is actually a polyester fleece material that naturally traps heat to regulate pets' body temperature.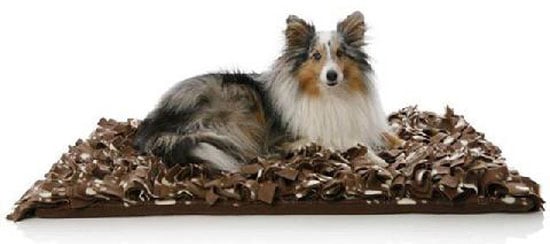 The fringe is appealing for big-time snuggles, and the two sizes — in chocolate and cream — fit pooches large and small while the price still goes easy on your wallet ($36 to $44). Now, that's what I call a sweet dream.