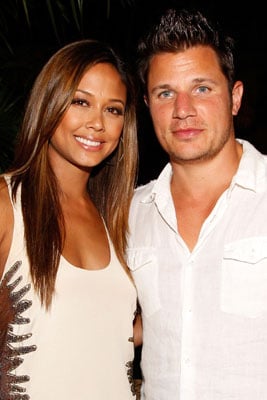 Congratulations to Nick and Vanessa, who added to their furry family on Sunday with a 1-year-old Siberian Husky named Kona! Picking him up at an adoption event in LA, the couple's not letting a little thing like marriage interfere with adding furry friends to their family already. Nick explained:
"I was driving down Ventura and we saw rescue dogs on the side of the road. Vanessa was with me — I don't make those kind of decisions alone anymore — but since I grew up with a husky, I couldn't resist."
I'm hoping to see a pic soon (and wonder how Wookie is welcoming the newcomer) but, for now, kudos to the twosome for adopting and for choosing a nonpuppy — dogs of all types and ages need love, too!