My ever-dapper lil gentleman looks even more so with this new collar I picked up at The Hip Hound in Portland over the weekend! I mean, seriously, how much more adoro can he possibly get?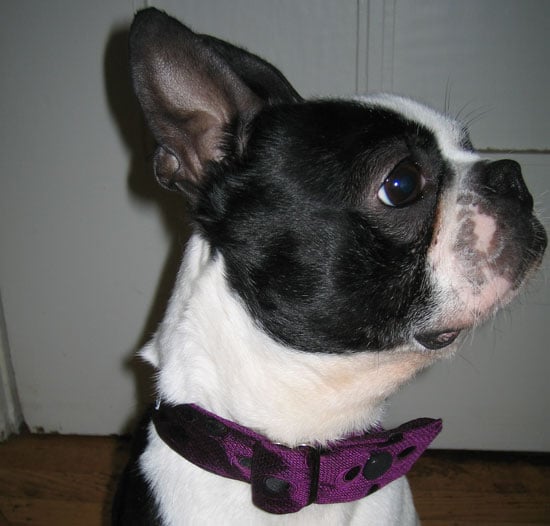 I first mentioned these cute tie collars from The Good Life a while back, so it's about time I bought one of my his very own. Since he would sport both a harness and a collar for walkies, it makes a nice addition on special occasions – he got even more awwwws from strangers last night than he usually does . . . and that's saying a lot.
I couldn't resist making him pose for the camera and I think he has both regal and lazy down pat!

Check out a bunch of cute piccys when you
.