A Noseful of Air Makes the Medicine Go Down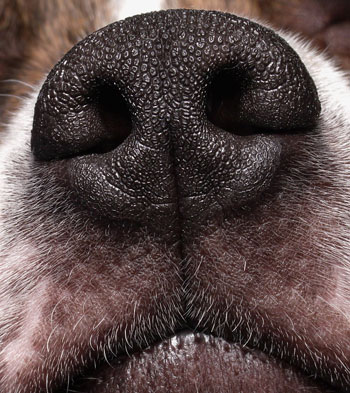 It's funny how dogs who would normally devour any meal seem to know when you try to sneak in some meds, even the teeny tiniest pill imaginable. True story, it happened to a friend of mine. Concerned that lil Chico wasn't ever going to budge, she tried everything from the popular peanut butter coating to pill pockets, but her pup refused and the daily battle began.
Just when it seemed that her min pin's determination won out, she called the vet, who recommended this simple trick that actually worked: after placing the pill in the dog's open mouth, hold him and lightly blow on his nose. For some reason, this prompts the pet to swallow and helps the medicine go down. It's probably for the best — a spoonful of sugar wouldn't be good for canines anyway.
Source: Flickr User Mark Watson