Online Sale Alert! Anthropologie Doggie Gear
If this bed matches your home decor, you know it. A mismatched patchwork pattern makes the Wildfield Dog Bed look like a one of a kind and, from that Frenchie's smile, I'd say he approves. If you were coveting this bed at full price ($148), it's on sale online only for $100.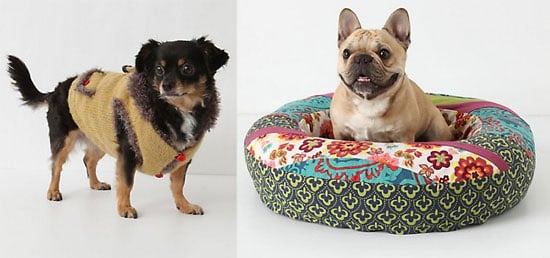 Or, if your pet's in the market for something warmer for outdoor adventures, the wool Tagalong Dog Sweater is marked down to $50 from $78 as well. Is that still too much or just enough?