Oprah's New Puppies Named Sunny and Lauren
New Puppy Alert! Oprah Picks Sunny and Lauren
Two is surely twice as nice for Oprah Winfrey, who announced her adoption of Sunny and Lauren on her 56th birthday show on Jan. 29! Both pooches came from PAWS Chicago — where cutie Sadie hailed from as well — and are the first Springer Spaniels to join her furry family.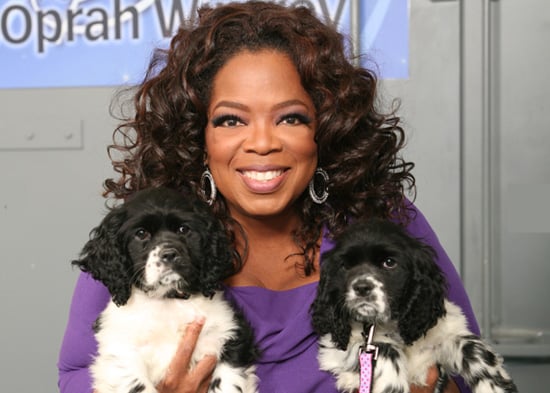 Oprah explains:
I did decide, though, to get myself a little birthday gift this year. Actually, I thought I'd get myself two. I want you to meet my two new babies.
I can't wait to learn how they react to her other pooches (Luke, Layla, and Sadie) and hopefully see them back on air again soon!


Source: Oprah.com