Pajama Pal Rattles: Spoiled Sweet or Spoiled Rotten?
From soft and squeaky to rubbery and flavored, my pooch will use any excuse to chomp, chomp, chomp away at toys. The one sound I've never tempted him with . . . would be a rattle.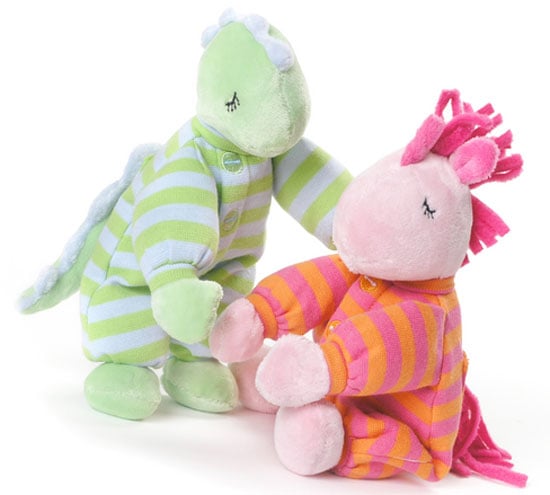 While I thought these noisemakers were best left to my pal LilSugar, lo and behold, the Pajama Pal Rattles ($15). Meant for dogs — who apparently like stuffed animals in pajamas?! — yet, the knit shapes with charmingly embroidered details do seem rather delicate for canine roughhousing.