Paul the Octopus Died, Cesar Millan's Dog Died, Kathy Griffin's Dog Died, Prince Chunk Died, Rose McGowan's Dog Died
Most Missed Famous Animal of 2010?
As an animal lover, I understand that pets are important fixtures in people's lives and feel a connection with those furry faces I can recognize on sight. Some creatures are known for their famous owners, while others are famous in their own right. Fondly remember eight who passed on this year (listed left to right and top to bottom) and honor the one you miss the most.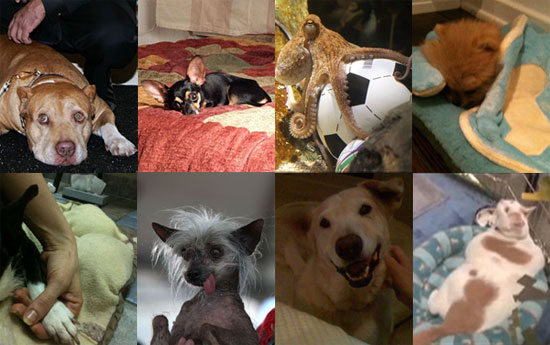 Sources: Getty, Facebook User Kathy Griffin, Twitter User rosemcgowan, Twitpic User MissKellyO, and Dispatches From the Island