Pawsby PooPatroller: Spoiled Sweet or Spoiled Rotten?
Stop, police! See that badge? It's Officer Pawsby PooPatroller on doodie duty. There's a lot going on with this gadget ($55) but the major function is cleaning up waste (with a crank-powered flashlight to find it).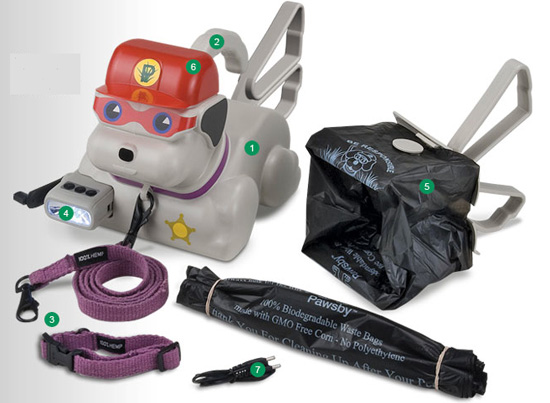 While it looks like something best fitting in the hands of a child — with a small dog on the other end — anyone who has carried a bag of poop looking for the next trash can . . . can perhaps appreciate the concept. Is its function worth it to you or is this simply silly?