 I'm not gonna lie but, when I saw this recipe, I had to do some research – what the heck is "stoup" anyway? Turns out it's a one pot meal thicker than soup and thinner than stew that sounds great for falling Fall temps. Mmmm. The latest pet-friendly recipe from the October issue of Everyday Day With Rachael Ray is Gulliver's Goblin Stoup with savory chicken and teeth-cleaning carrots created for Fido (in small portions, of course). Find the recipe when you
.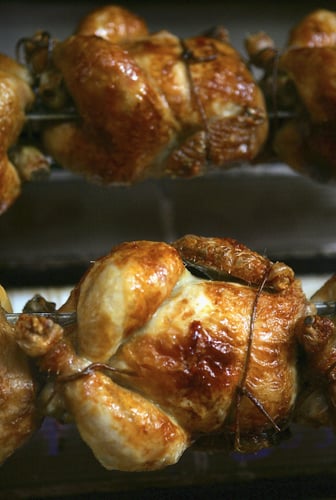 Ingredients
1 tablespoon extra-virgin olive oil (EVOO)
2 carrots, grated
1 cup cooked shredded rotisserie chicken
3 black mission figs, chopped
1 pinch ground cinnamon
2 cups chicken broth or water
1 cup cooked brown rice
Directions
In a deep, medium skillet, heat the EVOO, 1 turn of the pan, over medium heat.
Add the carrots and cook until slightly softened, 3 to 4 minutes.
Add the chicken, figs and cinnamon and toss.
Stir in half of the chicken broth, then the rice and warm through, 3 to 4 minutes.
Stir in more broth, as needed, to make a slightly soupy mixture.
Information
Category

Pet Treats, Dog Food