Pet Friendly St. Patrick's Day Cookies
St. Patty's Day Treats For Your Four-Legged Friends
Although Samson isn't Irish (obvs), that didn't stop LilPeaPod from making her little guy some special St. Patrick's Day treats to enjoy so he wasn't left out of the celebration fun. She sent in a few photos, and describes how she made the Irish bars with one of my household's favorite ingredients: peanut butter! She writes: After attending the St. Patrick's Day parade this weekend in San Francisco, I had enough Irish treats and Guinness to last me a week! Since this was Samson's first St. Patty's Day, I didn't want to leave the little guy out of the fun, and decided to make a green-themed treat for him. I took the Peanut Butter and Oatmeal Cookie recipe you posted last year, and cut them into small, bite sized bars. As you can see, I added to the recipe by topping the cookies with a cream cheese and honey frosting. With just a few drops of organic food coloring that I found at my local Whole Foods, I got the nice green tint. It was super easy to make, and my little guy gobbled them up! Those cookies definitely look good enough to eat! Check out the full cookie and frosting recipe when you
.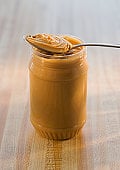 Peanut Butter and Oatmeal Cookies For You and Fido
Petville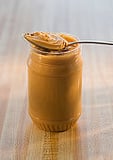 Ingredients
2 cups flour
1 tablespoon baking powder
2 tablespoons of sesame seed oil
1 cup peanut butter-creamy or chunky
1 cup low-fat milk
2 eggs
2 1/2 cups of uncooked oatmeal
Honey (no more than 1/2 cup) – as a yummy extra
Directions
1. Preheat oven to 350 degrees
2. Grease cookie sheet(only 1 needed)
3. Put 2 cups of flour, 1 tablespoon baking powder, 1 cup milk, 2 eggs and 2 tablespoons of oil in a bowl, mix well.
4. Heat peanut butter and honey(together) in microwave for 30 seconds and mix into bowl mentioned in #3.
5. Pour 2 cups of oatmeal into bowl and mix well.
6. Pour and spread into cookie sheet.
7. Take 1/2 cup oatmeal and spread on the top and tap down with fork to make it stick when done cooking.
8. Bake for 25 minutes, longer if you want them crispy.
9. Hot or cold, cut treats into 3-inches by 1 1/2-inches and store in sealed container.
Information
Category

Pet Treats, Dog Food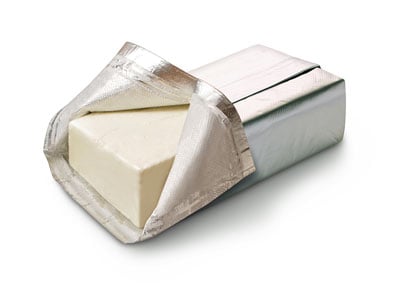 Doggie Friendly Cream Cheese Frosting
Original Recipe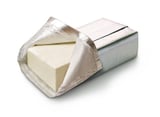 Ingredients
5 ounces of low fat cream cheese
1 tablespoon of vanilla
1 tablespoon of honey
Directions
Mix cream cheese, canola oil, vanilla, and honey in a bowl. For color, use one or two drops of food coloring. Frost cookies with mixture and enjoy!
Information
Category

Desserts, Cookies

Cuisine

Other