Pet High Chair: Spoiled Sweet or Spoiled Rotten?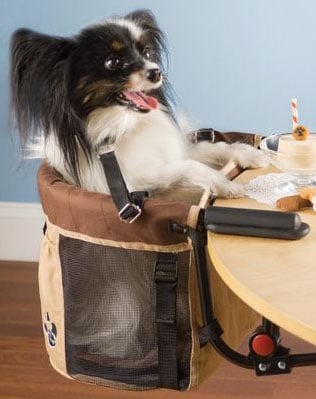 Do you invite pets to take a seat at the table? (Yes, I mean that literally.) Well, if your pooch is relegated to a human chair or a floor spot, how about this Pet High Chair ($50) instead?
While I could imagine a child's table seat serving a similar purpose, at least this one has no feet holes for furballs to get tripped up and caught in. There are two tethers to keep doggie inside — not atop the table — and it folds for storage and, umm, travel. Yup, fine dining, sign Fido right up . . . or wrong?