Pet-Safe New Year's Eve Party Tips
Tips For a Pet-Safe New Year's Eve Party!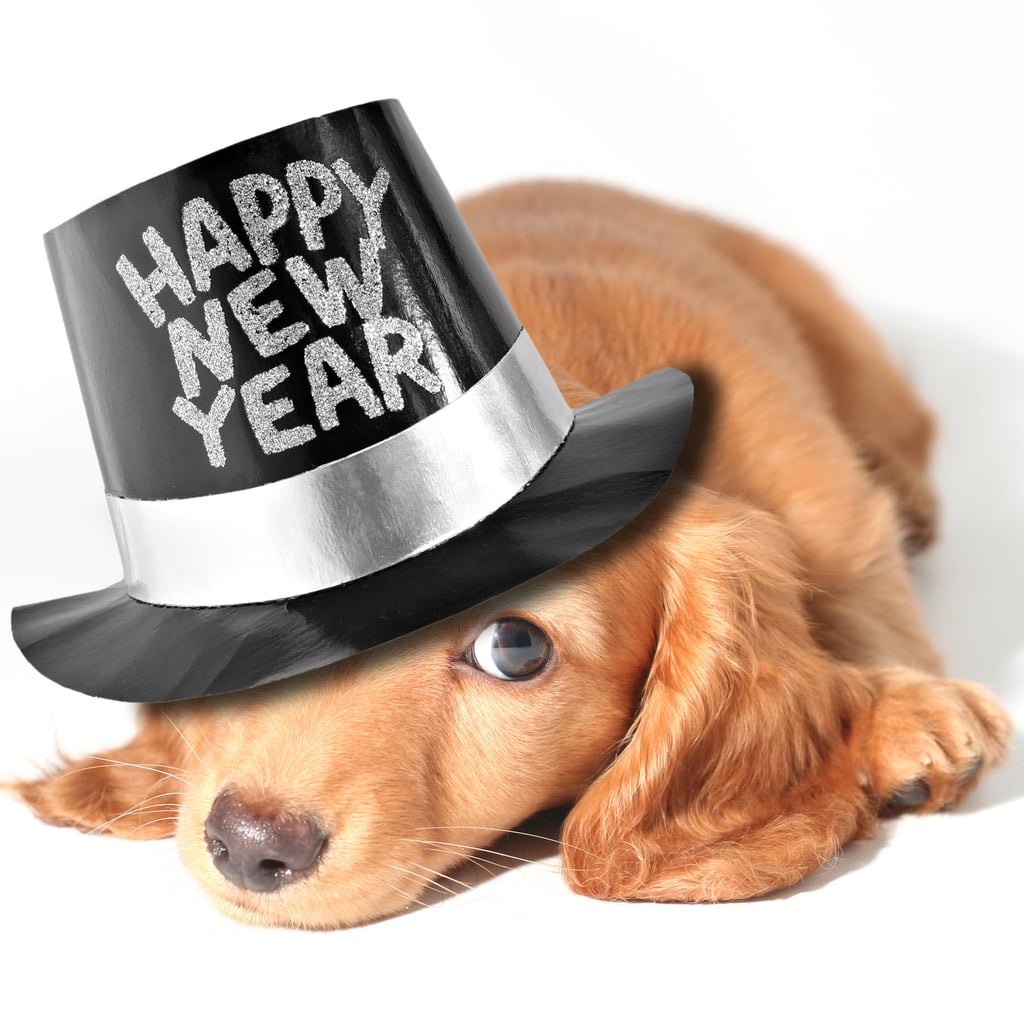 If you're throwing (or attending) a New Year's Eve bash with a furry friend, beware of the dangers of those festive decorations! Even if you are taking a snap of your pet wearing a party hat (like this fella), take it off immediately afterwards. Not only is it dangerous if he decides to munch on the plastic, but the elastic string can choke your pal or lodge in his throat if he decides to eat his entire costume. Here are a couple of other pet party fouls to take into consideration while ringing in the new year.
Noisemakers: Most pets aren't super excited about loud noises, so ask partygoers to get loud with poppers and horns outdoors, or find a nice and quiet spot in your home to house your pet. If you're creating a cozy area just for your pet, make sure she has fresh water, food, and access to the litter box if she's a kitty. If you're keeping your pup in a closed-door room during festivities, make sure to take time away from the bash to give him love and for walks as needed.
Confetti: Just like tree tinsel is dangerous, metallic confetti and other small bits of paper can cluster in a pet's throat or tummy. Be on the safe side, and opt for toasting drinks instead of tossing confetti at midnight.
Hanging Decorations: Streamers and balloons can get stuck in a furry friend's intestinal tract, so keep them up high, and don't leave an animal unsupervised in a room with balloons. Once you hear a balloon pop, make sure to pick up the busted balloon, which may attract curious kitties.
Alcohol: We know no responsible animal owner would offer this substance to a pet, but parties can result in spills or unattended cups that pets may try to lick. Make sure this liquid (and any poisonous foods like chocolate) is way out of the reach of your pet's nose and tongue.
Happy New Year!