Pet of the Week: Airedale Terrier Pup
Pet of the Week: Airedale Terrier Taking a Break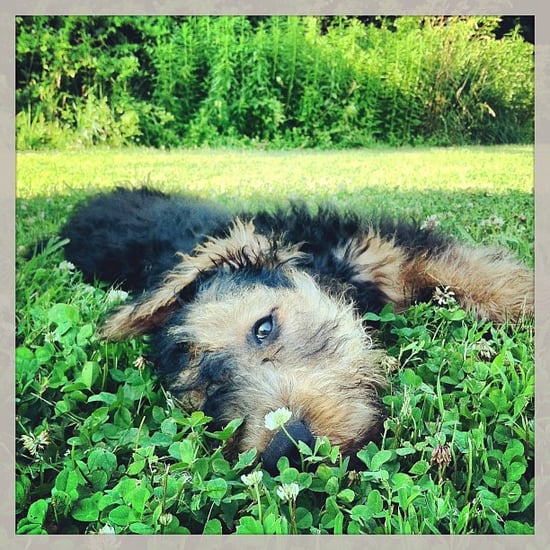 The dog days of Summer are here, which means warmer weather, long walks, and afternoon siestas. And this adorable snap of an Airedale Terrier pup says it all. From Instagram user klyn17, this sweet dog knows how to take a break after a fun frolic through the grass. Here's what klyn17 had to say about her snap:
"Grass lovin' pup."
We'd love to stop and smell the flowers with this little Airedale Terrier!
Keep taking pictures of your adorable pets, uploading them to Instagram, and remembering to tag them with #POPSUGARPets, and next Thursday we'll share another fave from the week. And, of course, follow POPSUGAR Pets on Instagram for pet inspiration and cute pictures of our favorite pets.