Pet of the Week: Glowing Golden Retriever
Pet of the Week: Glowing Golden Retriever Pup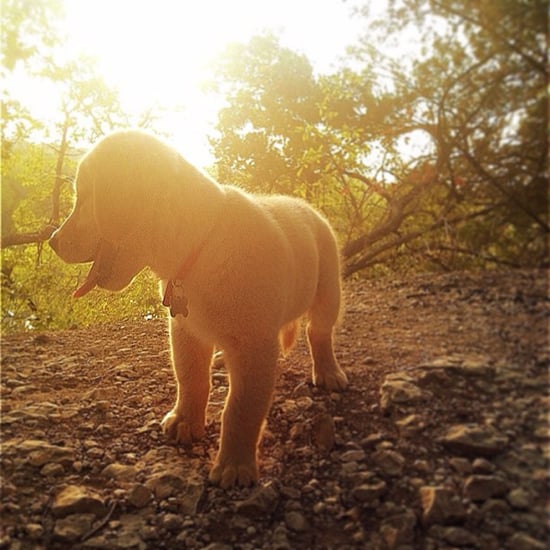 The days are getting shorter, but that's not stopping this adorable golden retriever pup from waking up with the sun. The little guy looks like he's glowing while out for a morning walk. Instagram user chancethegolden shared the sweet snap with us this week, which motivated us to get outdoors and enjoy the changing season. Here's what chancethegolden had to say about the pic:
"9 weeks old — sunrise hike."
Oh, Chance, we're smitten and totally want to snuggle with you after a long morning stroll.
Keep taking pictures of your adorable pets, uploading them to Instagram, remembering to tag them with #POPSUGARPets, and next Thursday we'll share another favorite from the week. And keep an eye out for upcoming Instagram challenges! Don't forget to follow POPSUGAR Pets on Instagram for pet inspiration and cute pictures of our favorite furry friends.