Pet of the Week: Orange Tabby
Pet of the Week: Cute Orange Tabby Cat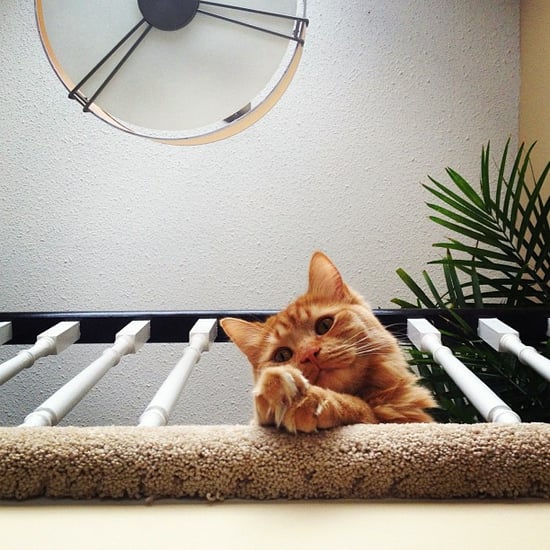 Last week we challenged you to share creative pictures of your pets, and we loved seeing all the arty snaps. There was tough competition, but this expressive pic of a kitty looking down from high above was hard to pass up. Taken from a unique angle, the composition pulls the eye straight to the crossed-paws cat that's totally at ease while having his portrait snapped. Here's what Instagram user couxcoux had to say about this pic:
"Floyd #kitty #fluffer #proper."
Floyd most definitely is a fluffer.
Keep taking pictures of your adorable pets, uploading them to Instagram, remembering to tag them with #POPSUGARPets, and next Thursday we'll share another favorite from the week. And keep an eye out for upcoming Instagram challenges! Don't forget to follow POPSUGAR Pets on Instagram for pet inspiration and cute pictures of our favorite furry friends.