Pet of the Week: Rescue Pup
Pet of the Week: Happy Rescue Pup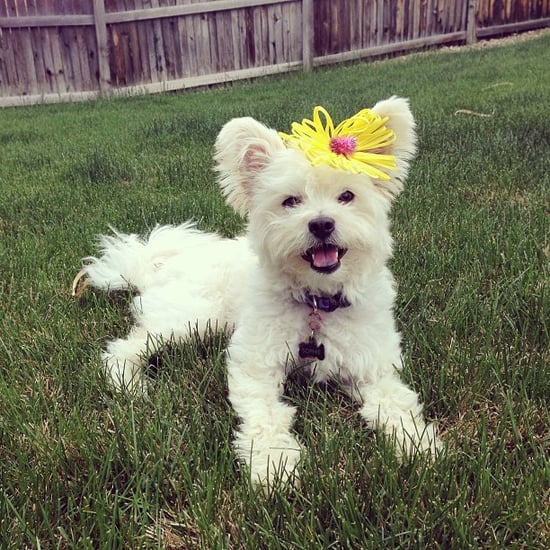 There was stiff competition this week when selecting which pet pic to feature, but this happy pup captured our attention thanks to her beaming smile and that bright flower tucked behind her ear. Instagram user laurenkl shared that her happy canine is a rescue dog, which makes this adorable pup even sweeter. Here's what she had to say about the snap:
"Happy 2nd Birthday to Sophie Monster!"
We're so happy that Sophie found a forever home!
Keep taking pictures of your adorable pets, uploading them to Instagram, and remembering to tag them with #POPSUGARPets, and next Thursday we'll share another fave from the week. And, of course, follow POPSUGAR Pets on Instagram for pet inspiration and cute pictures of our favorite pets.