Pet of the Week: Saint Bernard Loves the Beach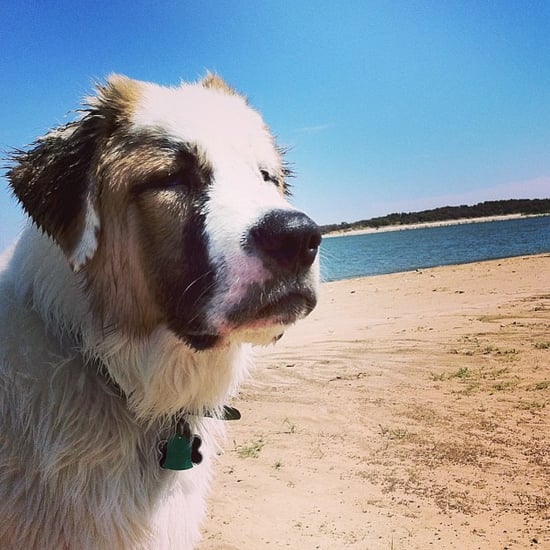 There's nothing like cooling off on a hot day by heading to your favorite swimming spot — and this Saint Bernard seems to have found his happy place. During the dog days of Summer, it's a good idea to keep your furry friend nice and cool, which makes heading to the beach a fun way to spend time together. And Instagram user livelifenat has a pup that knows how to chill. Here's what she had to say about her cute snap:
"Days at the lake — Casanova's favorite Summer activity."
We totally agree with Casanova. Heading to the beach is the absolute best way to spend a hot Summer's day.
Keep taking pictures of your adorable pets, uploading them to Instagram, and remembering to tag them with #POPSUGARPets, and next Thursday we'll share another fave from the week. And, of course, follow POPSUGAR Pets on Instagram for pet inspiration and cute pictures of our favorite pets.