Pet of the Week: Smush-Faced Cat
Pet of the Week: Smush-Faced Kitty Steals Earmuffs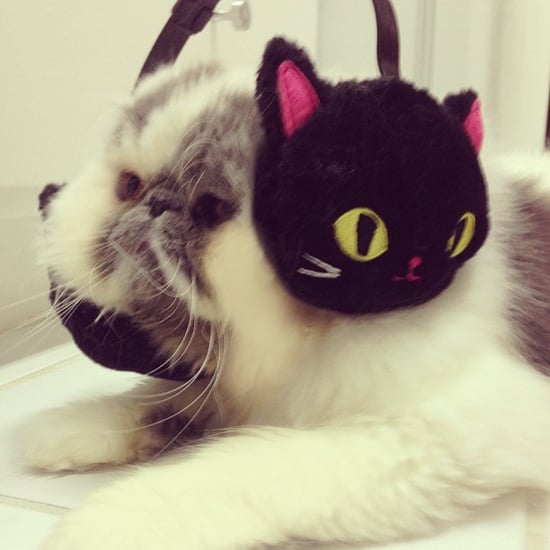 A smush-faced kitty is hard to resist, which is exactly what happened when this pic was shared with us. After calling for more pet owners to upload cat snaps, a collection of fabulous felines popped up — but Smudge caught our attention after he snagged his owner's earmuffs. Here's what this kitty had to say about his shenanigans:
"Mommy can't find her cat earmuffs. Guess who has them?"
Oh, Smudge. You're so sneaky — and cute!
Keep taking pictures of your adorable pets, uploading them to Instagram, remembering to tag them with #POPSUGARPets, and next Thursday we'll share another fave from the week. And, of course, follow POPSUGAR Pets on Instagram for pet inspiration and cute pictures of our favorite furry friends.