Pets Wearing Sports Team Gear
Do Your Pets Show Their Spirit in Team Gear?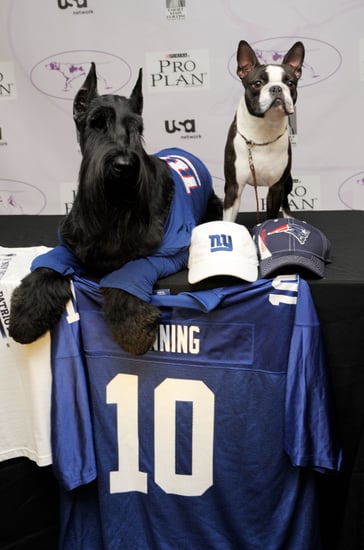 These fierce competitors from the upcoming Westminster Kennel Club Dog Show were proud to show their team colors at Madison Square Garden last week. We're sure that plenty of pets sport their affiliations on game day, whether for the Super Bowl or other favorite events. Do yours?