Photos of 2012 NCAA Collegiate Mascot Animals
Crack the Books: Test Yourself on Collegiate Mascot Animals
Tonight, college football fans nationwide will tune in to watch Louisiana State University's Fighting Tigers take on the University of Alabama Crimson Tide in the BCS Championship game. Though we're not sure if LSU's live mascot will make the trip, the university's Bengali-Siberian mix got us thinking about other schools whose mascots pacing the sidelines are more the Wild Kingdom kind. Whether you aced or flunked our last test, try your hand at our latest quiz about crazy collegiate critters!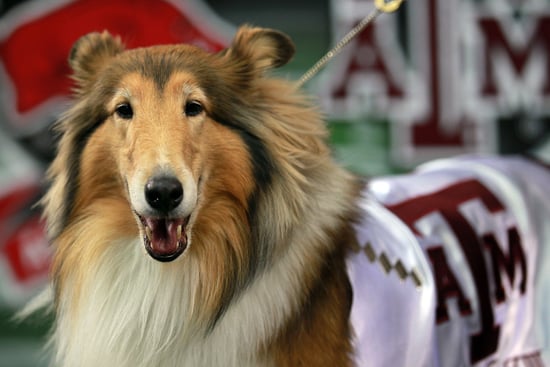 Sir Big Spur is as cute as a peanut on the sideline of this university.
These high-flying ponies would sooner pull the wagon for this university's spirit team than graze on the sidelines.
Both on field grass and hardwood, this bullish fellow feels at home, so long as he can cheer on his team at this Indiana university.
Ralphie V roams the range (or the field, as it were) for this mile-high university.
This military academy finds nothing stubborn about a herd of mules.
This steed carries a gallant knight into battle for this "sunshine state" university.
This porcine mascot's razor-sharp tusks gave him his name — and necessitate some extra safety precautions — during game time at this university.
This well-heeled (and horned) dorset sheep loves this university, no butts about it.
It's quite fitting that this bird of prey represents this university.
This cavalier gent rides into the stadium atop a galloping mount at games for this university.