We caught our first glimpse of Nuremberg Zoo's cutie Seto Paitala back in September (and welcomed her with 12 random rhino facts). This Indian Rhinoceros is now almost 5 months old — do you know how tall she stands and how much she weighs now? After you answer the questions, there are more cute pics waiting for you at the end. That's what I call a sweet reward.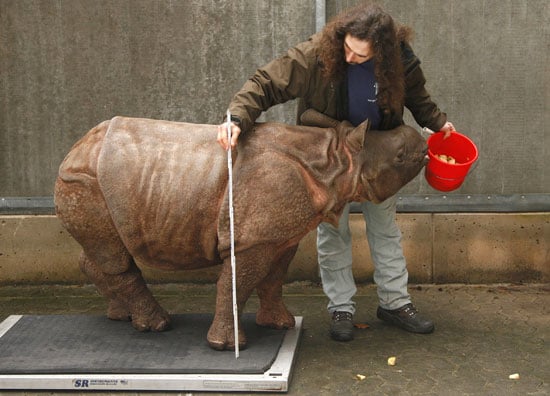 How Big Is Seto Paitala Now?
How tall is Seto Paitala?