Pick the Cuter Backyard Baby in a Brand-New Faceoff For Spring!
Woohoo! Spring has almost sprung and, to celebrate, I've created a brand-new faceoff game. To complement our Which Baby Zoo Animal Is Cuter?, peep the super sweet Which Backyard Baby Animal Is Cuter? featuring farm animals and wildlife that could pop up in your backyard this season.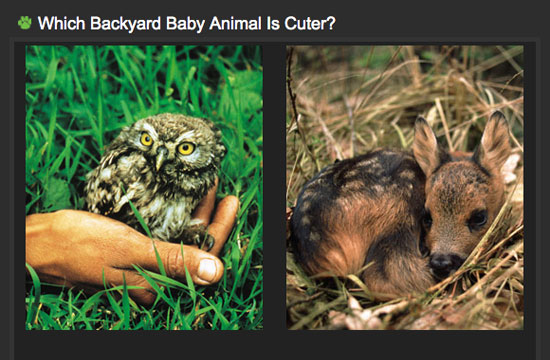 As you click away, need I mention that every time you play you're eligible to win big? We'll be giving away a $500 grand prize every month — you must be logged in, and you'll be entered once each time you play. (Check out the official rules here.) What are you waiting for? Get started!