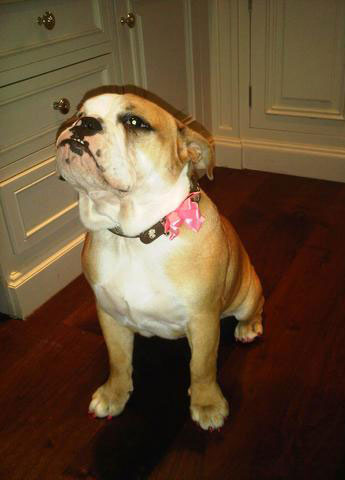 Furry fashion alert! This pup may only have the kitchen floor as a runway so far, but Victoria Beckham debuts her adorable pup right on Twitter:
Introducing Coco Beckham! check out the red nails!! in love and light,vb xxxx
Yet another smooshy superstar; brush up on trivia on this breed and recall other celebrities who also call Bulldogs their own! Congrats to the Beckhams, and I'm betting the boys love her!
Source: Twitpic User vbfashionweek